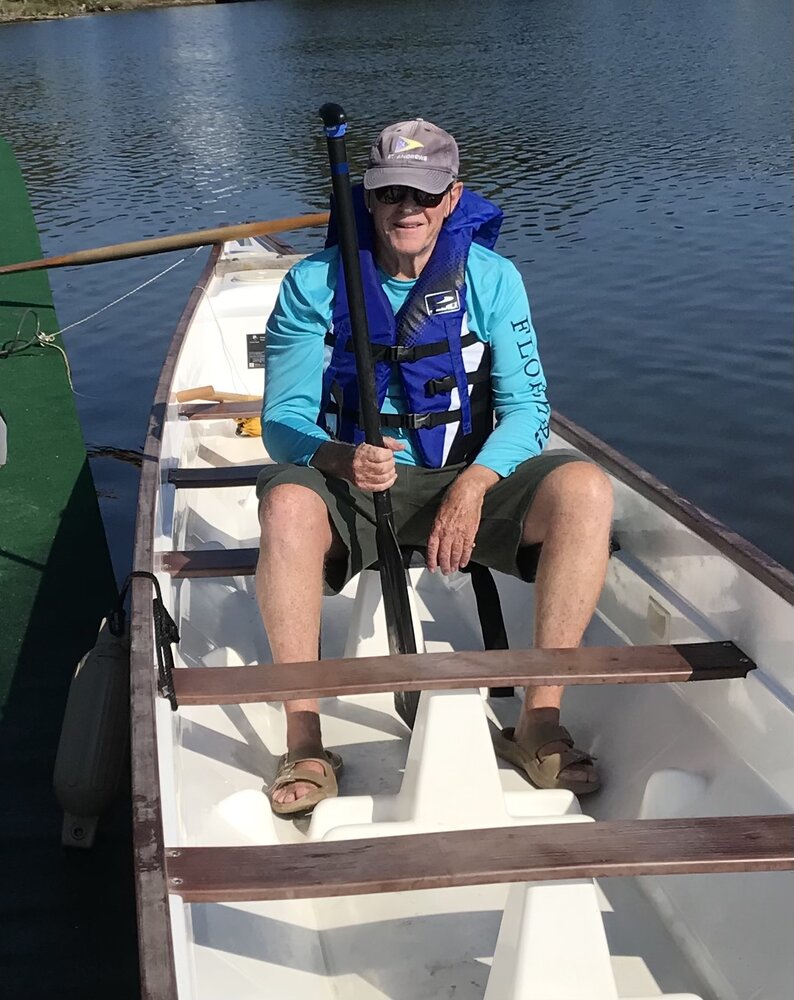 Celebration of Life
2:00 pm - 3:00 pm
Friday, June 23, 2023
Humphreys Funeral Home
20 Marks Street
St. Stephen , New Brunswick, Canada
(506) 466-3110

Get Directions


Obituary of George R. Richmond
George Robert Richmond was born on November 23rd, 1945 in Montreal, Quebec. Following a sudden illness, George, of St. Andrews, New Brunswick, passed away on June 18th, 2023, at the age of 77 years surrounded by his loving family. It is with deep sadness and love that we mourn the passing of George.
A member of the Ontario and New Brunswick bars, George was a renowned lawyer in the province of New Brunswick, practicing labour law for more than 50 years and earning his Kings Counsel (K.C.). A proud graduate of both the History programme (B.A.) and Law School (L.L.B) at the University of New Brunswick (UNB). George maintained an academic interest in both history and French language, completing courses during his years in Fredericton.
While a career in Law was important, George was also active in his leisurely pursuits. A lifelong sportsman who had a love for the outdoors, George played football during high school at TMR in Montreal, rugby at RCS, and later played as a defensive lineman for the UNB Red Bombers. 'We were small, but we were slow' George used to say about the team. A long-time supporter of the St. Francis Xavier University X-Men Football team, George never missed his sons' games in Antigonish, NS. George and the whole Richmond family could be found skiing during the winter months on the slopes of Crabbe Mountain (NB) together. George played hockey competitively from an early age and into his senior years with regular attendance at his beloved Fredericton 'Nooners' men's hockey league. He hoped to meet all his teammates in 'Hockey Heaven'.
Having learned to sail at Camp Hurontario as a young boy, George joined the SAYC (St Andrews Yacht Club) during his retirement and was a regular at Wednesday night races. Moreover, his love of boating would see George join the Dragonboat paddling club which practiced regularly on Katy's Cove. He loved being out on the water and swimming. George had been a regular swimmer for years at the UNB pool in Fredericton. In his retirement, George kept up a rigorous exercise routine and was often at the hotel pool doing laps. Many people in town helped George maintain his physical health after suffering from stenosis for many years, and for that we are grateful.
George is survived by his wife Heather (nee Palmer) and his three loving children Diana (Sean), Robert Ian, John (Anastasia), and his grandchildren Patrick Quirk; Cate, George and Harold Richmond.
The family wants to thank the lovely nurses and doctors of the Palliative Care Unit at 3BN at the Saint John Regional Hospital for their compassion and high-quality care. Donations can be made to this Unit in his memory.
A memorial service in celebration of his life will be held on Friday , June 23rd, 2023 at 2:00 pm in the chapel of Humphreys Funeral Home, 20 Marks Street, St. Stephen, NB E3L 2B2 (506 - 466 - 3110)On line condolences to the family or donations can be made at www.humphreysfh.com


Share Your Memory of
George