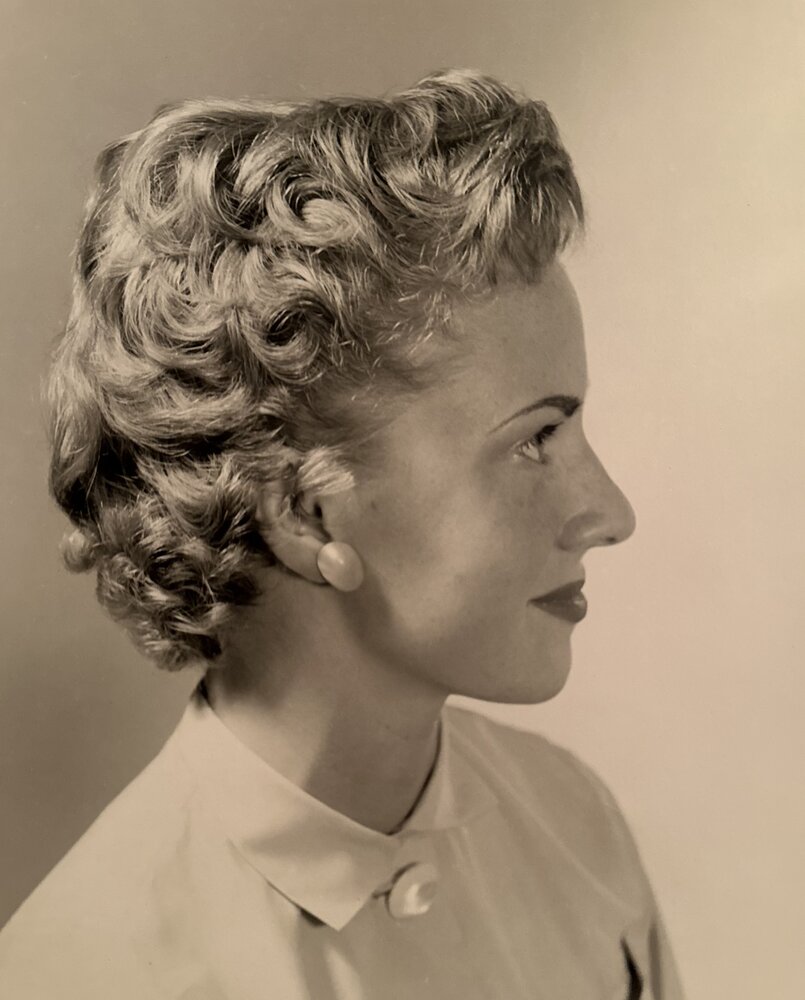 Obituary of Zena Garbutt
Zena Garbutt (Nee Caldwell)
It is with deep sadness that the family of Zena Garbutt share her passing in St. Andrews by the Sea on June 16, 2023.
Born in Glasgow Scotland on September 8,1930, Zena was the daughter of the late Meg and Gavin Caldwell of Scotland.
Zena was an active and dedicated member of the Saint John the Baptist at Chapel of Ease Anglican Church in Chamcook New-Brunswick. She was the long-time activities coordinator at Passamaquoddy Lodge, a job she loved and was chosen for because of her passion for helping and caring for others. Zena will be remembered as a beautiful spunky wee Scottish lady, loaded with common sense and determenation.
Zena was predeceased by her loving husband who she missed very much Patrick Charles Alfred Argyle Garbutt in 2017. She is survived by her sister Nancy Caldwell, children who were her pride and joy, Jane (husband George), Janice, Gavin (wife Hope) and Andrew Garbutt, all of her grandchildren: Nathania Harrison (husband Mark), Jordan Dashner (wife Michelle), Amanda Riva (husband Giorgio) , Rachel Garbutt and her great grandchildren James and Rachel Harrison, Owen Dashner and Hugo, Harper and Austin Riva.
The family wishes to thank the entire staff of the Passamaquoddy Lodge for their deep care and love shown towards Zena.
A private family funeral will be held at the St. John Chapel of Ease Church in Chamcook, NB.
Online condolences to the family and donations in lieu of flowers to the Passamaquoddy Lodge can be made at www.humphreysfh.com.
Arrangements have been entrusted to the care & direction of Humphreys Funeral Home, 20 Marks Street, St. Stephen, NB E3L 2B2 (506–466–3110).


Share Your Memory of
Zena