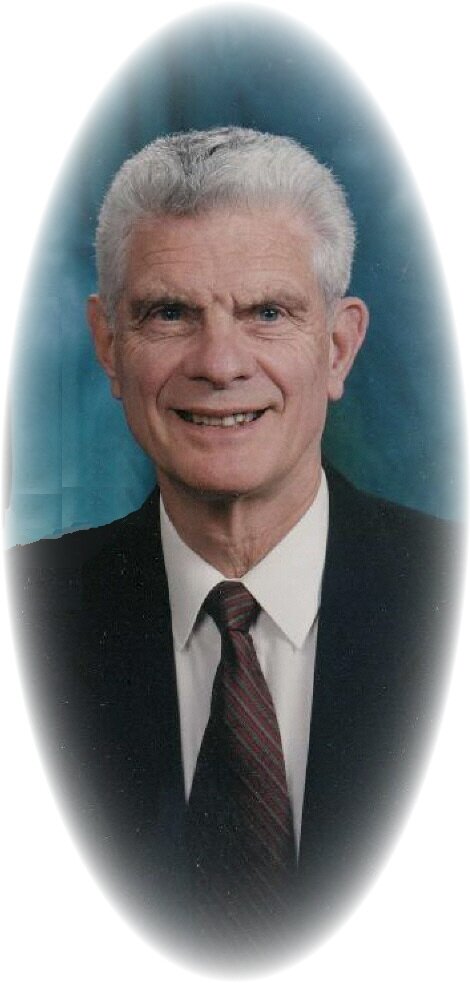 Obituary of Dale E. Lively
Dale E. Lively of St. Andrews, New Brunswick, passed away peacefully on November 24th at the Charlotte County Hospital with his wife of 60 years, Dixie (Lea) Lively, at his side.
He is survived by his three children, Jennifer, Jeff, and Andrew (Annie); six grandchildren, Rachel and Sean MacKnight, Saxon, Cameron, Sydney, and Alexander Lively; brother-in-law, Richard (Regan) Lea; and sister-in-law, Mary Wyn (Larry) Thompson.
Born February 4th, 1936, Dale is the son of the late Myrtle A. Redden and Alfred N. Lively. Dale grew up on a farm in Lindsay Lake, Nova Scotia, with his grandfather, William Martin Redden, and uncle and aunt, the late John and Agnes Redden, who raised Dale as an older brother to their children Bertha (Harold) Isenor, Jack (Dena) Redden, Elizabeth Harrison, and Marilyn (Michael) McFetridge.
After graduating from Middle Musquodoboit Rural High School, Dale joined the Royal Canadian Mounted Police (RCMP) and was stationed in various locations in Newfoundland and Labrador, New Brunswick, and Ottawa. Dale met Dixie in Chatham, New Brunswick, and they were married in St. Michael's Basilica in 1961.
Wanting to raise their three children on the East Coast, Dale and Dixie returned to St. Andrews and bought their forever home by the sea. Dale retired from the RCMP and founded the LIVLEA Shop on Water Street, which sold goods and services for over 20 years. He treated customers and the people who worked in the store as family, and enjoyed participating in the community. Dale and Dixie also had the great fortune of describing Barbados as their second home, developing a strong community of friends, and hosting their family on visits.
Always a man of many personal and professional interests, Dale was active in business and political organizations at the local, provincial, and national level. After his second retirement, he was active in the RCMP Veterans' Association, working to support veterans and their families, and ultimately served as provincial and later national president. Dale also served as honorary Aide de Camp to the New Brunswick Lieutenant Governor for several years.
Dale lived life with purpose and levity, whether travelling the world or gardening at home. The Musquodobit lifestyle of Dale's early years was influential. He passed on aspects of that culture to his children and grandchildren, including a love for nature, jam-making, and card games, particularly 45s. His dinner-time stories, usually accompanied by a cup of black tea and laughter, will be remembered fondly. Dale always stayed true to his roots, and as he himself said to close friends, never quite getting the straw from between his toes.
Dale instructed his family to keep the newspaper obituary short, but did not specify the length for the website.
The family would like to thank Dr. Peer, Dr. Levesque-Taylor, Dr. Williams, and the compassionate nurses and staff at the Charlotte County Hospital, along with the Extra-Mural staff, for their support and excellent care. The family would also like to thank the Saint John Regional Hospital, Dr. Bewick and staff, and the oncology department, along with Tasha Muise and staff at Cockburn's Pharmacy. In lieu of flowers, donations can be made to the Charlotte County Hospital Foundation.
By Dale`s request cremation has taken place. A memorial mass of christian burial will be celebrated on Thursday, December 2nd, 2021 at 1:00 pm at the Church of Saint Andrews in St. Andrews, NB. Rev. Fr. Suresh Savariraj as celebrant.
Due to circumstances surrounding the pandemic, and by order of the Dept. of Public Health, seating will be limited so pre registration will be required to attend by calling the funeral home only at 506 - 466 - 3110. Proof of vaccination and a form of govt I.D will be mandatory to attend. Masks will also be mandatory inside the church. Prescreening protocols will be in place.
For those feeling anxious, vulnerable or unwell are asked not to attend.
Arrangements are entrusted to the care of Humphreys Funeral Home, 20 Marks Street, St. Stephen, NB E3L 2B2


Share Your Memory of
Dale