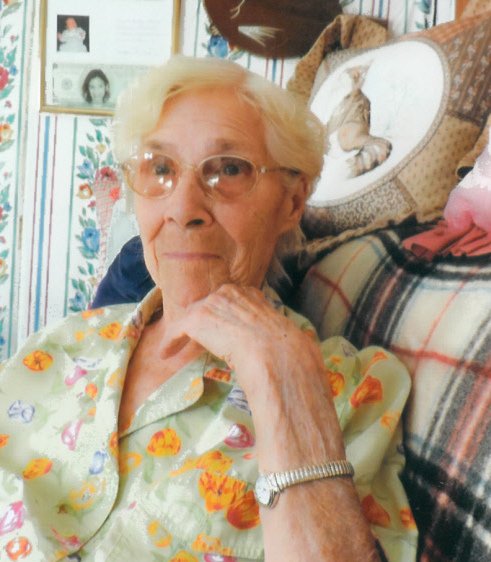 Obituary of Ruth S. Markee
MARKEE RUTH SARAH - it is with great sadness that the family of Ruth Markee of Chamcook, NB announce her passing on Wednesday, May 26th, 2021 at the Charlotte County Hospital at the age of 93, after a long battle with Alzheimers Disease.
Born in Blackville, NB; the daughter of the late Thomas & Victoria Vickers.
The last two years of her life, Ruth and her partner Charles (Gussie) Brewster moved in with her daughter Lisa, son – in – law Kevin McCarroll and grandson Matthew, in St. Stephen, NB. Ruth & Gussie enjoyed watching the birds, deer and squirrels from their bedroom windows. They also enjoyed playing games. She was able to do things for herself and walk without a walker.She had a great appetite until she went into the hospital. She wanted to go home to her parents and now she has.
Ruth is survived by her partner (54 years together) Charles Brewster, one son Leroy Markee of Grand Manan, NB, five daughters, Lisa (Kevin) McCarroll of St. Stephen, NB, Karen (Seth) Avery of St. George, NB, Donna (Allison) Tatton of Alberta, Joanna (Irwin) Erskine of St. Stephen, NB and Dale (Eric) Doyle of Grand Manan, NB. She is also survived by one sister Marie Lynch of Nelson, NB, one brother Wilson (Ann) Victors of Fredericton, NB and a niece Corinne (Rev. John Nickerson) of St. George, NB, 12 grandchildren, Matthew, Sara, Jason, Shelby, Lindsey, Kristin, Amanda, Martin, Veronica, Yancy, Shari and James and several great grandchildren.
Ruth is predeceased by her parents, one son Clayton Markee of Chamcook,two sisters Edith (Arthur) Gillis and Lee (Clarence) Mountain, four brothers Ben, Norman, Stafford, and Max, sister – in – law Ruth Victors (her best friend growing up).
By Ruths request, there will be no service or visitation. Cremation will take place and her ashes will be placed at her gravesite at St. John the Baptist Chapel of Ease in Chamcook, NB.


Share Your Memory of
Ruth