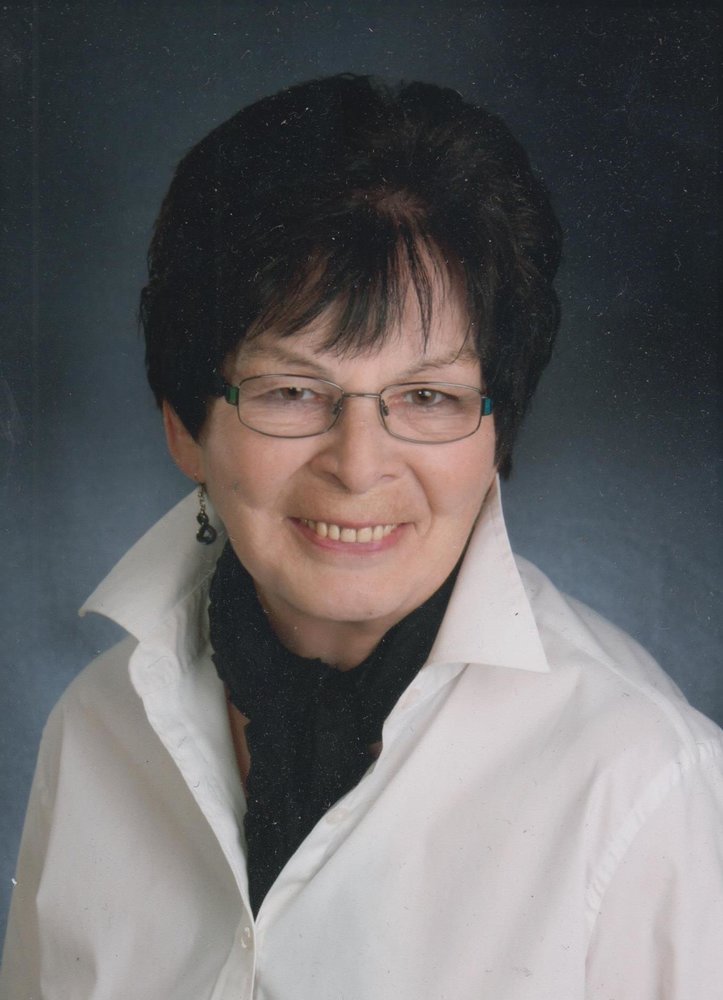 Obituary of Nellie Ross
Nellie Sarah Helena Ross (née McCarron)
March 2, 1939 - February 12, 2021
Passed due to complications of a stroke. She is survived by her loving husband Fred, children Bruce (Tammy Cornish), Tracy (Robert Dunsmore) and Todd (Kirk MacKenzie), grandchildren Stephen, Michael, Megan and Aidan, sisters Florence (Leo), Ellen and Hazel. She is predeceased by her parents Edward and Dora (née McKay), brother James McCarron and sisters Ann Armitage and Bridget Lalonde.
Raised on a homestead in Wood Hill, Saskatchewan, she followed her sister to Hinton, Alberta where she was employed at a local hotel. While at the hotel, part of her role was cashing cheques for the men who worked at the local lumber camps. When an opening came up for a teller position at the local bank, she was encouraged to apply. This move led to a long career in banking at the Royal Bank as well as Central and Eastern Trust.
She met Fred in Hinton and they were soon married at Our Lady of the Foothills Catholic Church. Bruce and Tracy followed shortly at their first home at Logging Camp #7. Their next move was to purchase a farm close to Fred's parents in Burnt Hill, New Brunswick and Todd soon followed. Nellie would call this home for the remainder of her life. At the farm, she enjoyed her vegetable garden, flower beds, bird watching and livestock. She kept meticulous records of the cows, each being named based on recent headlines (i.e. Hillary).
Nellie was always involved in the community in Milltown and St. Stephen and loved her church, St. Stephen's Catholic Church. She took pride in assisting to decorate the church, plant flowers around the rectory, prepare the church for mass, count the offerings, and assist with raising funds to ensure the upkeep. She was a proud member of the Catholic Women's League and loved working at the church hall suppers cooking and serving the head table.
A proud member of Rotary, she enjoyed attending the Monday lunches as well as helping out at every event. For her work at Rotary she received a Paul Harris Fellowship. She was also very proud of her role at the Charlotte County Museum and promoting the history of Milltown and Charlotte County.
She loved travel, regularly heading back to the prairies to visit her sisters and her many nieces and nephews, as well as several trips to Ireland to visit her daddy's home.
The Ross family will receive friends at Humphreys Funeral Home during a time of visitation on Saturday, February 20th from 2:00 pm – 4:00 pm and 6:00 – 8:00 pm.
A mass of Christian Burial will be celebrated at St. Stephen's Catholic Church on Monday, February 22nd. Due to the current situation surrounding the COVID – 19 Pandemic, seating in the church will be limited for family and invited guests only.
All who knew Nellie and her family will be able to view her celebration of life through the broadcast link below. or copy and paste this address to your webbrowser.
https://event.forgetmenotceremonies.com/ceremony?c=17e0f742-42ac-4c47-b7e7-e21077df234cThe interment will follow at a later date in Leask, Saskatchewan.
In lieu of flowers, please consider a donation to the Charlotte County Cancer Society or the St Croix Catholic Parish. On line condolences to the family or donations cane be made at www.humphreysfh.com
Arrangements have been entrusted to the care & direction of Humphreys Funeral Home, 20 Marks Street, St. Stephen, NB E3L 2B2(506 – 466 – 3110)


Share Your Memory of
Nellie