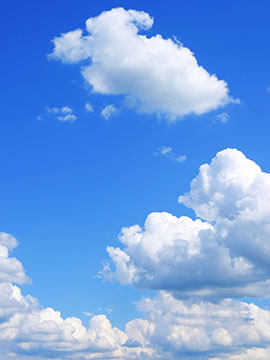 Obituary of SPECIAL PUBLIC HEALTH NOTICE
ALWAYS HERE TO SERVE YOU - WORKING HARD TO KEEP YOU SAFE
As we have throughout the current health crisis, we remain available to serve you. Our team is hard at work striving to meet the community's needs by providing our services in a manner that is compassionate and meaningful while following closely the guidance of health authorities to protect our customers, our community and our team.
With the recent rise in COVID-19 case numbers and the return to orange level restrictions in Zone 2 there have been some changes to our operating procedures.

Most significant for our customers is the reduction of the maximum permitted attendance at visitations, funerals and burials to 25 people.

Respecting the public health guidelines on outdoor public spaces, we ask that you put your mask on before leaving your vehicle in our parking lot.

Single household bubbles are also in effect once again and we will be asking those attending gatherings in the funeral home, as well as at Churches and cemeteries to respect that same standard. You must socially distance from anyone other than those in your own household.

Finally, we remind you that travel into and out of orange zones is discouraged for anything other than essential purposes.
Whether making arrangements, visiting family members or attending a service we must ask your cooperation to ensure that all safety protocols are followed.
We continue to ask that those coming to meet with us call for an appointment in advance. If you are considering attending a visitation or service please check the published obituary or contact us by telephone to ensure that the gathering is 'open'. Given the restricted numbers we anticipate that most services will be by-invitation-only events, out of concern for everyone's well-being.
If you do come to the funeral home, please be prepared to undergo the COVID-19 screening process. In addition, as required by provincial regulation, we are collecting contact information from all visitors to be shared with health authorities for contact tracing purposes, should the need occur.
As always, if you are feeling unwell, having flu-like symptoms, or running a fever, or if you have travelled outside of the Atlantic Provinces recently and not yet completed your required 14 days of isolation, please do not leave home. We are requiring the same of our staff.
Notwithstanding the maximum of 25 people at gatherings, each venue and each room will continue to have its own specified capacity which may be fewer than 25.
Each family we serve will be advised of the guest capacity for their gathering and, where necessary, asked to help determine who should be in attendance and to communicate the necessary information to those people. In certain circumstances we continue to recommend against publicly releasing service times to avoid over-crowding.
Physical distancing will continue to be vitally important to help ensure that everyone remains safe in the higher risk environment and we will be making every effort to politely but firmly enforce it.
If you are attending a funeral-related gathering, you can expect to receive direction, upon arriving at the service location, relating to safely entering and leaving the venue. Once inside, guests may sit only with those in their own household and must maintain a two-metre distance from all others, at all times.
Physical contact with anyone outside your own household bubble is strictly prohibited and standard precautions with regard to handwashing and not touching your face or facemask are recommended.

OPTIONS TO SUIT YOUR NEEDS AND COMFORT LEVEL
At this time, we are continuing to meet family representatives in person to make funeral arrangements, under strictly applied safety guidelines, however, we are able to conduct complete arrangements by telephone where that is preferred. Once again, we are asking that you always call to make an appointment before coming to the funeral home.
Whether by phone or in person, we are well prepared to guide families through the options available to address their needs in these difficult circumstances. We can arrange gatherings as described above but continue to offer livestream broadcast services for others to attend virtually. Your funeral director will be happy to help you determine what will work best for you.
Our preplanning staff also remain available, by telephone, to assist you. They can answer any questions you may have about existing or new prearrangements. Contact them through the funeral homes or by visiting this page.
Finally, the recent rise in numbers infected in zone 2 and the resulting return to stricter guidelines is difficult for all of us – particularly those who have suffered a loss. We respectfully ask that you join us in promoting patience and kindness as we all help one another to get through this and back to a safer environment.
We are grateful to everyone for their understanding as we continue to address this situation and seek the best ways to protect everyone while serving those in need. If you have any questions or concerns, please do not hesitate to contact us by phone 466 – 3110 or email: humphreysfh@humphreysfh.com
THANK YOU


Share Your Memory of
SPECIAL