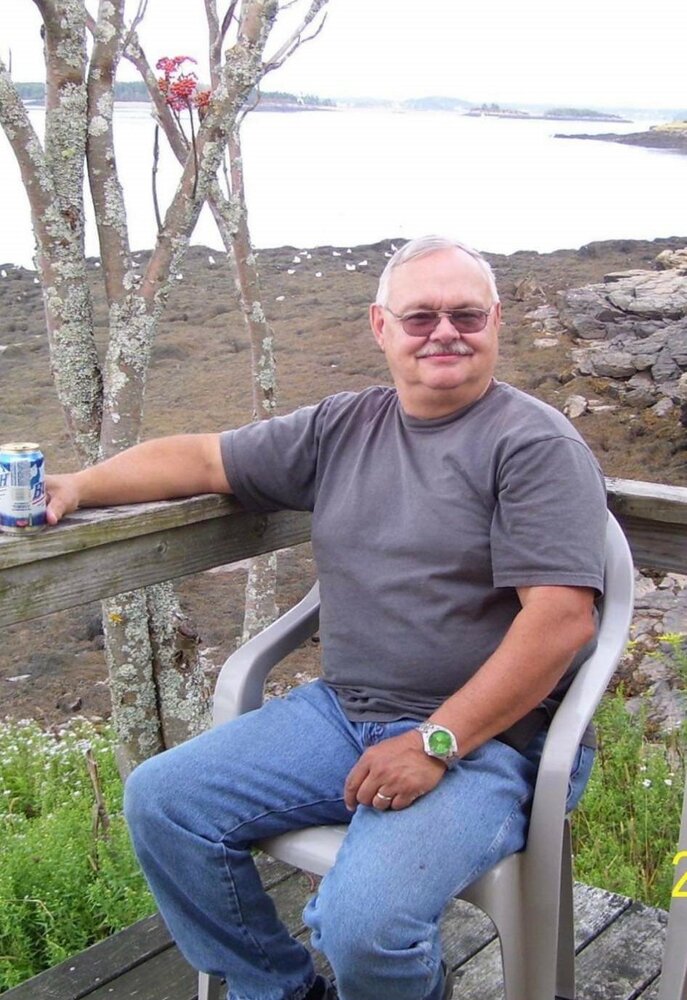 Gathering with the family
12:00 pm - 2:00 pm
Saturday, October 7, 2023
Humphreys' Funeral Home
20 Marks Street
St. Stephen, New Brunswick, Canada
506-466-3110

Get Directions
Celebration of Life
2:00 pm - 3:00 pm
Saturday, October 7, 2023
Humphreys' Funeral Home
20 Marks Street
St. Stephen, New Brunswick, Canada
506-466-3110

Get Directions


Obituary of Richard E. Simpson
Richard Earl Simpson
April 27, 1951 – October 2, 2023
It is with great sadness the family announces the passing of Richard Earl Simpson at the Charlotte County Hospital October 2, 2023. Born in Little Ridge on April 27, 1951, Richard was the son of the late Millen and Ethel Simpson. A loving husband, father, papa, brother, friend to so many. He was our rock.
Richard is survived by his loving wife Victoria Simpson, his daughters Tracy Legacy (Adam) and Kelly Simpson (Jeff Greer), grandson Scotty Bell (Jessica Eagan), granddaughter Vicki Legacy (Jamon Budrow), great granddaughter Sophia Budrow, brothers Ted McMorran (Deb), Larry Simpson (Norma), Ronnie Patraquin (Leslie), Chet Betts, Randy Madsen, sisters Linda Dickerson, Wanda Simpson (Norman McIntyre), Kathy Bowers, Tracy Robinson (Grant), Brenda Gervais, foster brothers Wendell Gutherie and Michael Leeman, brothers-in-law Randy Justason (Karen), Michael Justason, Warren Justason (Audrey), Dale Justason (Sue), Darren Justason (June), sisters-in-law Barb Brown (Carey), Gloria Lawrence, Diana Justason, many nieces, nephews, cousins, aunts and uncles, predeceased by brother Doug Betts, sisters Dawn Marie Gulenchyn (Frank) and Wendy Coulstring, brothers-in-law George Justason and Dale Gray, sister-in-law Linda Justason.
In addition to his family, he will be missed by best friends Norbert and Angie Dreaddy, his extended family at the biological station, and his military family.
Richard was a field engineer with the 4CER division in the military for 20 years. Once retired he joined Corp Commissionaires and worked at the Biological Station for 33 years. He was the first face you seen when you walked in and many would say the glue that held the station together.
Richard enjoyed spending time with family and friends, playing washer toss, darts and enjoying a cold one. Moose head was his beer of choice, best in the East, enjoyed by the least. He enjoyed listening to music, singing karaoke and although he did not play a musical instrument, he loved the drums and played a mean set of spoons. His quick wit and sense of humour will be greatly missed.
Friends and family are invited to attend a time of visitation at Humphreys' Funeral Home (20 Mark Street, St. Stephen, NB) on Saturday October 7, 2023 from 12:00 noon - 2:00 pm followed by a memorial service at 2:00 pm in the chapel.
For those unable to attend a livestream link has been provided directly below for the day of the service.
Simply copy & paste the link to your browser and follow the necessary registation protocol.
https://event.forgetmenotceremonies.com/ceremony?c=edcedd85-8ec3-46d0-9e63-56c3986578f3
Immediately following, a gathering will be held at the family homestead, located at 286 Upper Waweig Road, Waweig, NB E3L 4N1.
For those who wish, a donation to Charlotte County Cancer or a charity of one's choice will be greatly appreciated by the family.


Share Your Memory of
Richard