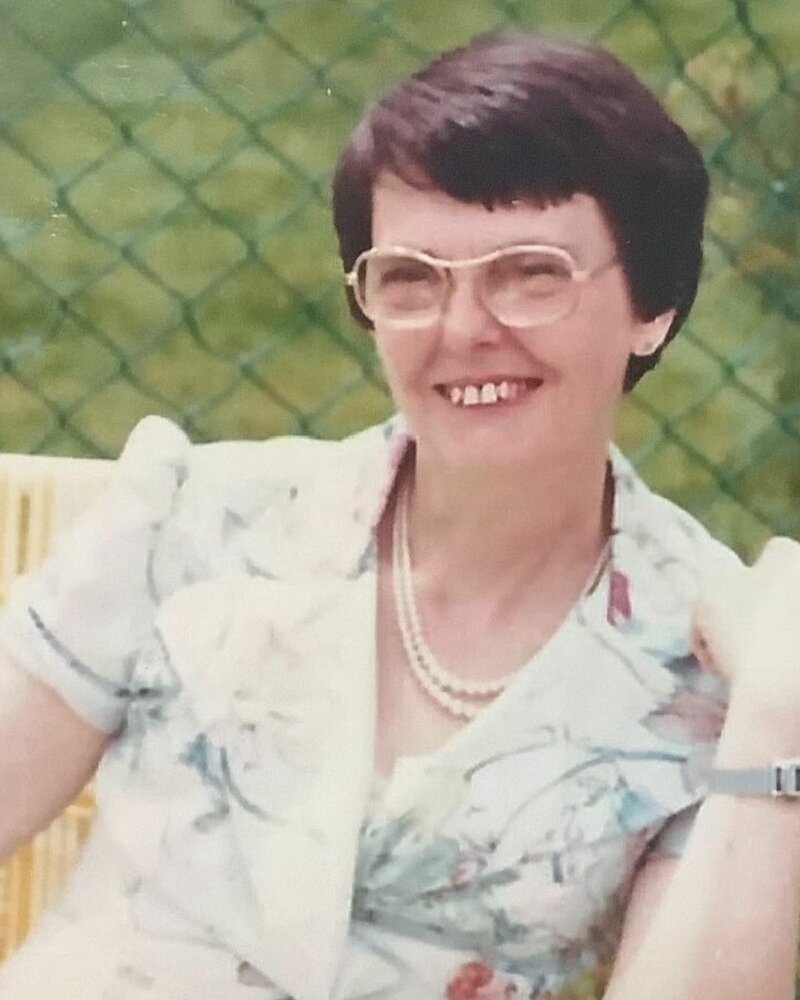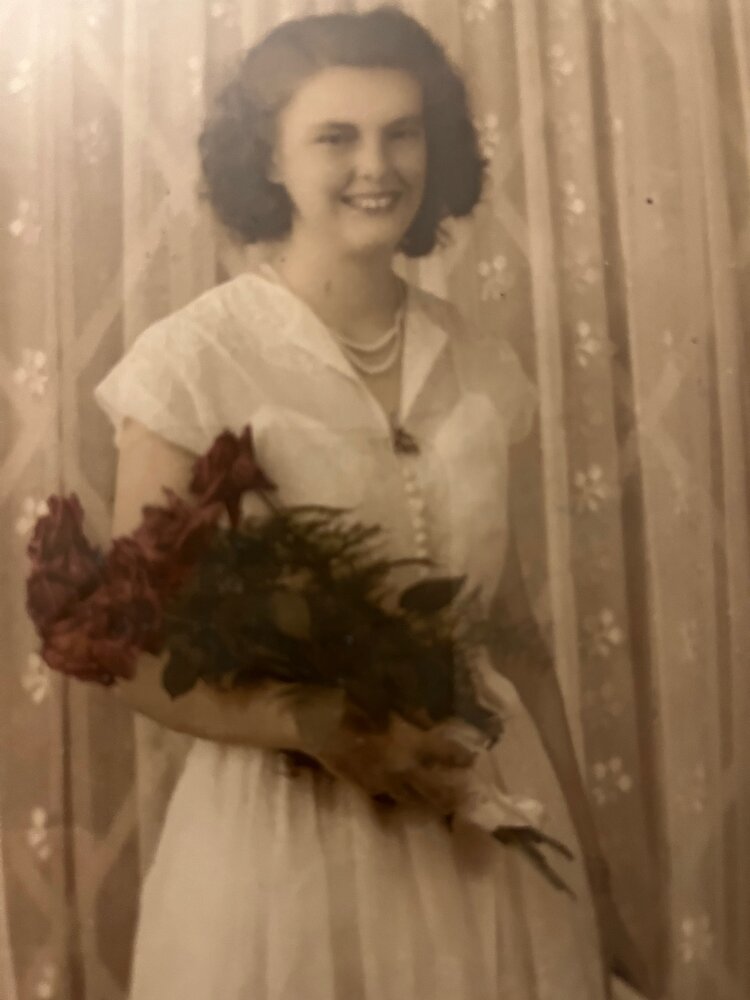 Funeral Service
2:00 pm - 3:00 pm
Wednesday, August 2, 2023
Humpheys' Funeral Home Chapel
20 Marks Street
St. Stephen, New Brunswick, Canada

Get Directions


Obituary of Doreena Riley
Riley, Doreena
A resident of St Stephen, passed away on July 15th at the age of 91 at Charlotte County Hospital. She was the chosen and cherished daughter of the late Watson and Edith (Willie) Riley, who hailed from England. She is survived by her cousins, Linda Henderson, her husband Al, John Horn and wife Anne, along with their children and grandchildren.
The family lived for many years near the St. Stephen rural cemetery. She often entertained people with stories of her farm escapades and the great times she enjoyed with her parents.
After her mother passed, Doreena continued to live with her dad. Sunday was "apple pie day". One story she shared with people was about how she was sick of making apple pies! One Saturday she said to her father, "I don't want to make an apple pie", her dad responded with, "That's okay I'll just ask Kathryn, she will make it".
Kathryn (Cleghorn) McFarlane was Doreena's closest childhood friend, and remained her friend until Kathryn passed away from cancer.
Doreena used to take Kathryn's children swimming and would babysit on occasion when needed.
After retirement the two friends had many fun times, including their monthly volunteer hours, delivering Meals on Wheels.
Later, the Riley family purchased a home on Union Street, where Doreena graciously opened her home to her dear cousins, Freda, and Claude Horn.
Doreena was a dedicated member of the Presbyterian Church. In 1977, the church was blessed with Reverend Stephen Cho and family. Stephen and his wife Joan, and their three children soon became part of Doreena's extended family. She was often found in their home, helping with the children. Her warm and welcoming nature endured her to many, who considered her as family.
Her church family was important to her, and she was grateful for many things. She had the good fortune to meet Mike and Bonnie MacKinnon and family at church. Another of Doreena's chosen loved ones. Mike was indeed special, and you would be guaranteed to see a twinkle in her eye when Mike was around.
In the later years of her life, Doreena found solace and companionship at Lonicera Hall, where the staff and residents became an extended family to her.
Doreena had a zest for life and enjoyed playing bridge and sharing her quirky sense of humor with those around her. Her laughter and jokes brought joy to those fortunate enough to know her.
Doreena Riley will be remembered for her kind heart, her love for her family and friends, and her ability to bring a smile to the faces of those she encountered. Her presence will be deeply missed, but her memory will live on in the hearts of all who had the privilege of knowing her.
Cremation has taken place. A Funeral service will be held at Humphreys Funeral Home (20 Marks St. St. Stephen N-B E3L B2) at 2:00 P.M. on Wednesday August 2, 2023, a reception will follow in the Humphrey's Funeral Home Reception Center.
Online condolences to the family can be made at www.humphreysfh.com.
Arrangements have been entrusted to the care and direction of Humphreys Funeral Home, 20 Marks Street, St. Stephen, NB E3L 2B2 (506-466-3110).


Share Your Memory of
Doreena