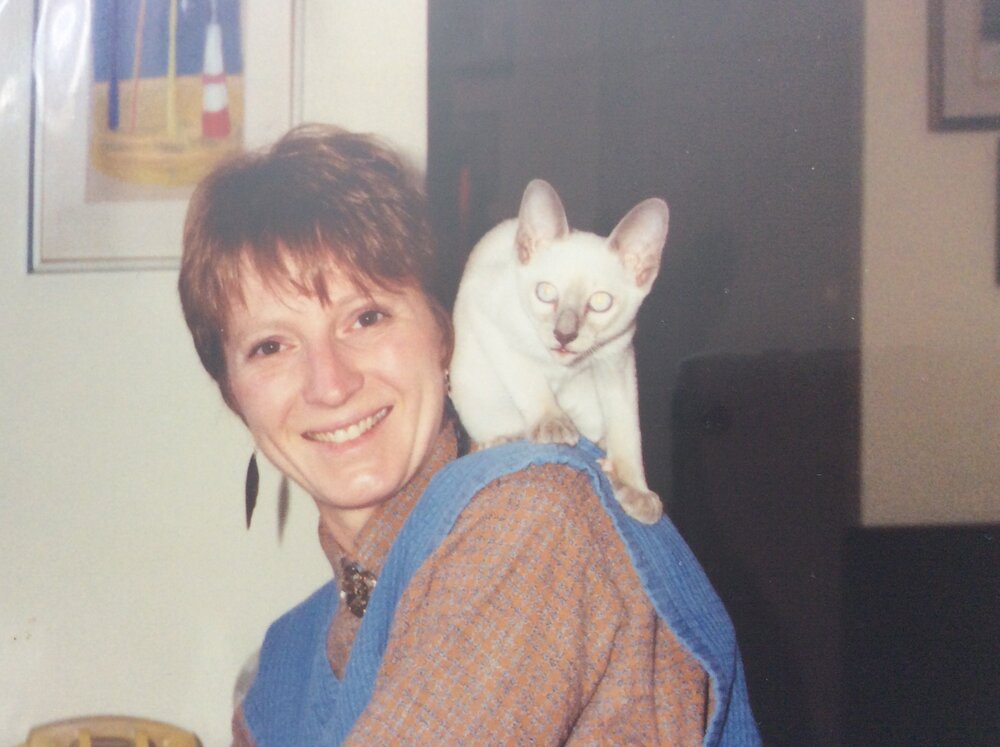 Celebration of Life
1:30 pm - 2:15 pm
Sunday, July 9, 2023
Church of the Ascension
North Head
Grand Manan, New Brunswick, Canada

Get Directions
Reception with the family
2:30 pm - 3:30 pm
Sunday, July 9, 2023
Covert Hall
Church of the Ascension, North Head
Grand Manan, New Brunswick, Canada

Get Directions


Obituary of Hallie J. Bass
Bass Hallie J. – At the Grand Manan Hospital on Sunday, July 2nd, 2023 Hallie Joyce Bass of Grand Manan, NB. Born in Grand Manan, the daughter of the late George Ernest Bass and Elizabeth Louise Bass (née Mayo).
Hallie graduated from Grand Manan High School in 1973 and then earned a Bachelor of Science degree from Mount Allison University. She trained at the Saint John School of Nursing, graduating as an RN in the class of '79. While there she made lifelong friendships with fellow students. As a nurse, she worked in various hospitals in the Atlantic Provinces. She also continued to pursue her academic career, studying at the University of London where she received her Masters in Nursing. Her varied nursing career included two years in Grand Cayman, prior to her return to Grand Manan in 2001. She later trained as a Nurse Practitioner through the University of New Brunswick, graduating in 2007. She was awarded the Professionalism in Nursing Award from Horizon Health in 2015. After retirement she continued to work part-time as an NP and in Covid and other vaccination clinics and women's health clinics.
Hallie was a longtime member of the Church of the Ascension, attending Sunday School led by Molly Dexter, and then was a member of the Junior Choir led by Julia Robinson. After her return to Grand Manan she was active in the Church Choir and vestry and represented the parish at several Diocesan Synods. She was also a very active member of her community. A Rotarian, she was awarded a Paul Harris Fellowship. For years she was director and leader of the community choir, Fishermen's Friends. She also performed as a soloist in many community events and concerts.
Hallie was known as a gifted athlete, competing in many sports. She played tennis and volleyball and was a stalwart on the Grand Manan High School Girls' Basketball team. She skied, curled, enjoyed her kayaking on Long Island Bay and Whale Cove and was an enthusiastic participant in the Grand Manan Pickleball Group. Everyone knew that Hallie was a devoted cat lover and looked after not only her own cats but also multiple strays that turned up on her doorstep.
Hallie will be fondly remembered by her brother Michael Bass and his wife Vanessa of Sackville, NB. and will be missed by their children Kirsten, Jonathan and Karissa and Hallie's great-nieces and nephews Anneke, Isabel, Lucas and Felix.
Hallie will also be missed by many for her skills as a health care professional, her musical talent, her humour and enthusiasm, her loyalty to her friends, her generosity and of course her colourful expressions.
Hallie was predeceased by her parents George and Elizabeth (Bessie) Bass.
By Hallie's request cremation has taken place. A memorial service in celebration of her life will be held at the Church of The Ascension on Grand Manan on Sunday, July 9th, 2023, at 1.30 pm. The service will be followed by a reception in Covert Hall. Interment will follow in the North Head Cemetery.
For those unable to attend and would like to view the service; a video taped broadcast has been made available to view directly below. Simply copy & paste the link to your web browser and follow the simple registration process to access.
Hallie donated to numerous worthwhile causes. A donation to a local charity of the donor's choice would be appreciated by the family. Online condolences to the family or donations can be made at www.humphreysfh.com
Arrangements have been entrusted to the care & direction of the Phillip Ells Jr. Memorial Funeral Centre; a Service of Humphreys Funeral Home, St. Stephen, NB
(506 – 466 – 3110)


Share Your Memory of
Hallie