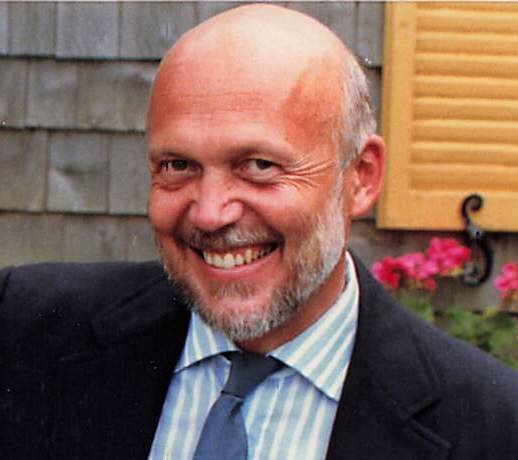 Obituary of Lee Sackett
Sackett, A. Lee
Lee Sackett of Saint Andrews died at home on May 8 2023. He was endlessly curious, a devoted father, a natty dresser, a great storyteller, a resolute collector of antiques, an affectionate owner of fine cars, a talented cook, and the maker of a mean Martini for his many friends.
He is survived by his beloved wife, Margot, and his wonderful children, Andrew (Ashley) and Tara (Lis); his two grandchildren, Max, and Ezra; His sister, Ardes Baars; and his brother Robert. He was predeceased by his second brother, Richard.
Lee was born on July 19, 1937, in Wisconsin and grew up in Michigan, where he later studied architecture for two years at the University of Michigan. There, he also kindled his passion for industrial design, carrying forward with his studies at the prestigious Pratt Institute in New York City.
When preparing to sail for France he suffered a serious setback as his portfolio of four years in the making was destroyed in a dockside accident. He started from zero in Paris, and showed his determination by winning a position with a well-known design firm just when he was down to his last nickel.
Back in North America, a friend told him about an exciting project at Expo '67 in Montreal. He designed the exhibitions for two pavilions at Expo, Man the Provider, and The Jewish Pavilion. Loving Montreal, he soon became a Canadian citizen, founding with a group of friends the design firm Arc. One of the firm's most important clients was Canadian National Railways. While on contract with CN Rail, Lee had the good luck to make twenty-two trips across Canada, enjoying the many stops along the way and addressing the industrial design issues for everything from hotels to rail sheds.
A decade later, he fell in love with the South Shore of Nova Scotia. He and his wife Margot dedicated themselves to Parks Canada where they both worked and were deeply involved in numerous projects ranging from Province House, considered the birthplace of Confederation, to the early development of Gros Morne National Park. While he was working at Parks, Lee considered it a privilege to have been involved in so many important projects in such beautiful places.
When they retired to Saint Andrews one of Lee's favorite volunteer involvements was the rescue and restoration of the Niger Reef Tea House, where so many have enjoyed overlooking the Blockhouse and the spectacular reef. Lee had always been interested in the Masonic Lodge and in Saint Andrews he was delighted to have the opportunity to become a member.
Throughout his long career, Lee enjoyed keeping up with his friends. Many visited with Lee and Margot in Saint Andrews.
Having lived a great life, Lee nodded off in bed with his glasses on, reading a good book, this one on the tidy subject of Quantum Theory.
Hearty thanks from the family go to Dr. Karim Janmohamed, the staff of the Charlotte County Hospital, of Extra-mural services, and of ABLE Homecare. Donations may be made to the Fundy Community Foundation, or the charity of your choice.
The family will have a Remembrance of Lee and his life at a later time.