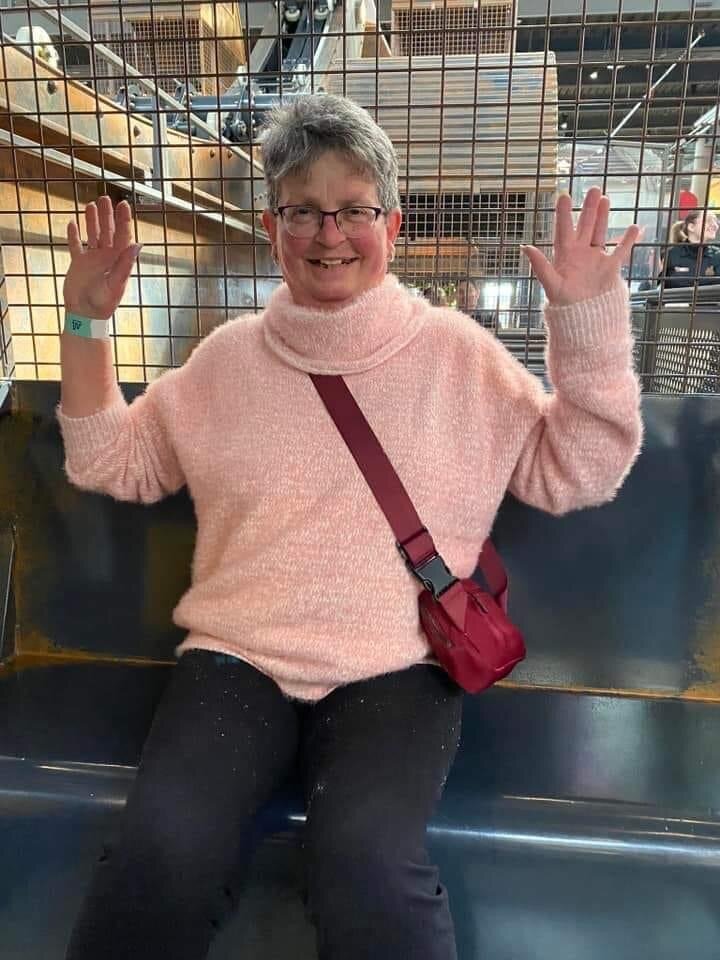 Obituary of Lianne Mylene Harris
Click here to watch livestream
Harris, Lianne
It is with the heaviest of hearts & deep sorrow , that we announce the sudden passing of Lianne Mylene (Graham) Harris on Wednesday May 3, 2023. Lianne was born June 11, 1961 to parents Lyle & Marjorie (Ingalls) Graham.
She was a ray of sunshine to everyone she met. Giving meant much more to her than getting.
Lianne married Rex Harris on May 14, 1988. They had two children Dalton Christopher & Ashley Lynn. While her children were growing up, she "Mothered" children from a wide area of The Island. Although they are grown with their own families, each one of them has a special place in their heart ❤️ for Lianne.
She has worked at what is now The Independent Store for years. Not realized by her, but she was the Official Greeter to many.
She is survived by her Mum, Marjorie (I, G) Davidson, Brother Jody (Michele) Graham, son Dalton Christopher (Jessie), daughter Ashley Lynn (Pat), grandchildren Ryker, Kollyns & Knox.
Very special nephew, Ethen (Danielle), niece Megen(Brady) & great niece, Evelyn. She has special friends far too numerous to name.
She was predeceased by Dad, Lyle, husband Rex, Grandparents Milledge & Viola Ingalls, Cecil & Fannie Graham as well as very special Aunt Zelda & Uncle Allison Thomas.
Service to be held at Immanuel Family Church (749 Rte. 776 Grand Manan NB) on Monday, May 8th, 2023 at 1:00pm. Internment at Maple Grove Cemetery to follow.
For those who are unable to attend the Funeral Service in person, a livestream of the service will be made available. To access livestream click on the provided link, provide your name and either your email or a cell phone number, agree to the terms and conditions by chequing the box and and click verify email. An email or text message will be sent to you, open the message and click the large blue "Click Here" a new page will open to the Livestream area. Click here to watch livestream
Donations to a charity of your choice would be appreciated by the family. On line condolences to the family or donations can be made at www.humphreysfh.com
Arrangements have been entrusted to the care & direction of the Phillip Ells Jr. Memorial Funeral Center a service of Humphreys Funeral Home, 20 Marks Street, St. Stephen, NB E3L 2B2 (506 – 466 – 3110)