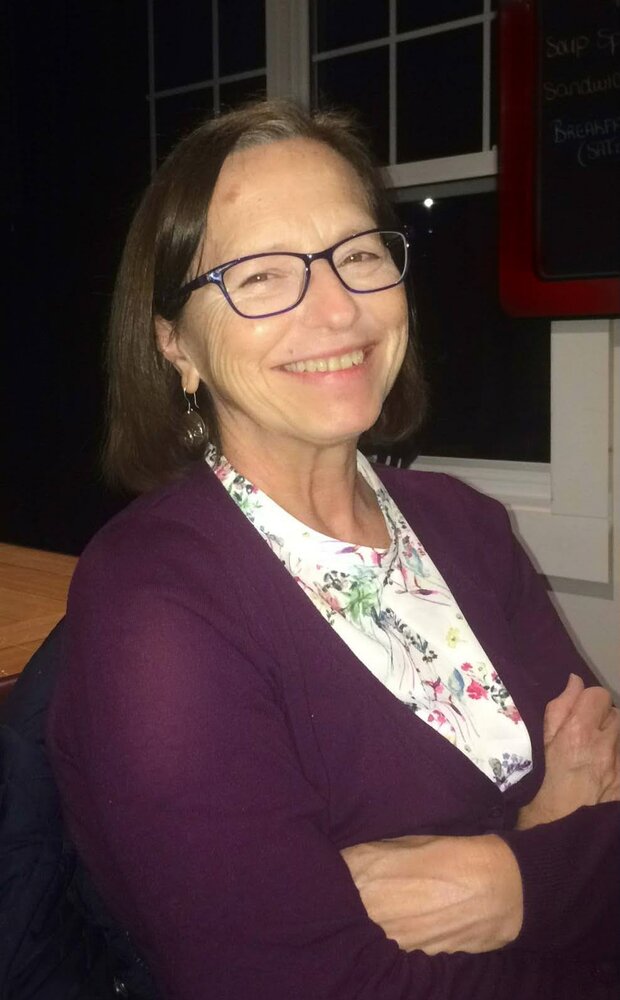 Obituary of Sandra Anne Thurber
Sandra (Sandy) Thurber of Saint Andrews, New Brunswick passed away on April 22, 2023 at 68 years old.
A lifelong resident of the town of Saint Andrews, Sandy was born on May 14, 1954 to Hazen and Dorothy Thurber. She was a loving partner/wife of over 50 years to Brian Kohler, beloved mother to Sara, Mark and Christopher, and doting grandmother to Noah, Jonah, Hanna, Wyatt and Isaac.
Sandy was a passionate pillar of the community with endless room in her heart for all. She always put the wants and needs of others first with a warm smile and an infectious laugh. Sandy worked in Saint Andrews for the entirety of her career, with an ability to make friends and connections everywhere she went. She began as a chambermaid at Seaside Inn at the age of 14 while studying at Sir James Dunn Academy, followed by time as a loans officer at the Bank of Nova Scotia before joining the Cottage Craft on Water Street as a bookkeeper.
These connections led Sandy to her true calling as Executive Director of the Fundy Community Foundation, where she was able to make direct and meaningful impact to the lives of many in Charlotte County during her 19 years with the organization. Her ability to bring people and organizations together to make positive change can be seen in all corners of southwestern New Brunswick, with programs such as Dial-A-Ride and Vibrant Communities Charlotte County supporting the most vulnerable among us. Sandy was awarded the Town of Saint Andrews Volunteer Appreciation Award for Leadership upon her retirement in 2021.
Sandy had a lifelong passion for nature and spent many hours gardening, beekeeping, hiking and championing environmental causes through volunteer work with such organizations as the Chamcook Watershed Landowners' Association and Simpson Hill Wilderness Committee. She loved spotting wildlife, putting on her rubber boots to join family young and old for adventures in the forest, and going for walks with her siblings around town. She also nurtured and cared for many animals during her lifetime, from horses and farm animals as a young farmer in Waweig to the endless roster of her children and grandchildren's many cats and dogs. Sandy was a constant source of strength and joy to those who were fortunate enough to know her.
She is predeceased by her parents, her sister Linda and her brother Gary. She is survived by her siblings Veletia, Marty, Donna, Bob, Leona, Wayne, husband, children and grandchildren.
Sandy will be greatly missed by her family, her friends, and the community. In lieu of a public service, those who wish to pay respect are encouraged to hike a trail on Sandy's beloved Simpson Hill, plant a bee garden in your backyard, or make a community donation to the Sandra Thurber Memorial Fund at the Fundy Community Foundation. https://fundycommunityfoundation.ca/donate


Share Your Memory of
Sandra