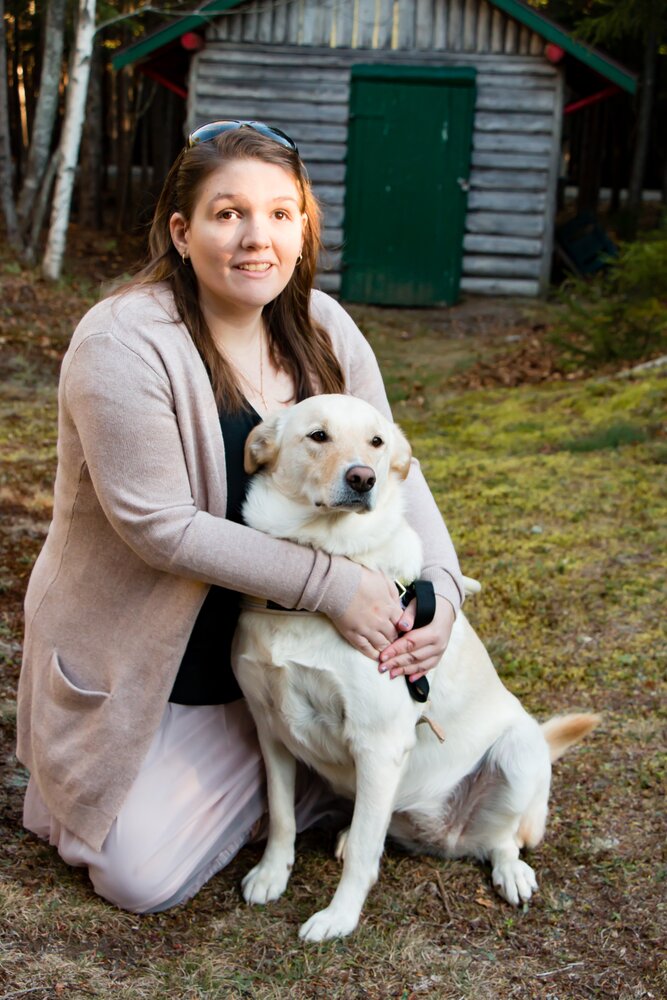 Celebration of Katelyn's Life
4:00 pm - 6:00 pm
Thursday, January 12, 2023
St. Ann's Anglican Church
Route 774
Welshpool, New Brunswick, Canada

Get Directions


Obituary of Katelyn C. Denbow
DENBOW KATELYN C. Passed away unexpectedly at home, on Saturday January 7th, 2023, with her family by her side; Katelyn Cecille Denbow of Wilsons's Beach, NB. Born in Machias, Me, U.S.A., November 11th, 1997; she is the daughter of Gina (Savage) Denbow of Wilson's Beach, NB and Jeff Denbow (Melissa) of Jonesport, ME, U.S.A.
Although Katelyn lived a life with many struggles due to having Alstrom Syndrome she lived life to the fullest. She didn't let her troubles hold her back. Those that knew her saw a witty, smart, loving and smart-mouthed young lady that was a presence in any room. She was an avid reader of history with the Holocaust and Slavery being her two favourite subjects. She could argue with a historian and probably be right, and if she wasn't, she would say she was anyway. Katelyn loved being surrounded by her family and loved her friends dearly. She loved all things Mickey Mouse and was able to fulfill a dream not long ago as she spent her 25th birthday in Walt Disney World. Of the many Disney characters that she loved, Donald Duck was her absolute favorite. He was her constant companion.
Surviving in addition to her mother Gina and father and step-mother, Jeff and Melissa, are her maternal grandmother "Meme" Lesley Savage of Wilson's Beach, NB, her brother Cody (Hillary) of Miramichi, NB, her 2 step sisters Grace & Megan Preston of Jonesport, ME, U.S.A. her paternal grandmother "Other Meme" Sandra Denbow of Trescott, ME, U.S.A.and her 2 nephews, Cohen & Connor whom she nicknamed respectively My Little Monkey and Little Bear and loved them immensely.
Katelyn was predeceased by her maternal grandfather Allan Savage, paternal grandfather Ralph "Mike" Denbow and paternal grandmother Barbara Denbow, and great grandmother G. Cecille Matthews, whom she was named for.
The family will receive friends during a time of celebration of Katelyn's life to be held on Thursday, January 12th from 4:00 pm – 6:00 pm at the St. Ann's Anglican Church Hall in Welshpool, Campobello, NB. There will be an open mic throughout the celebration for anyone who would like to share a rememberance or story of Katelyn.
In lieu of flowers, donations to Alstrom Syndrome International www.alstrom.org would be greatly appreciated by the family. On line condolences to the family or donations can be made at www.humphreysfh.com
Arrangements have been entrusted to the care & direction of Humphreys Funeral Home, 20 Marks Street, St. Stephen, NB E3L 2B2 (506 – 466 – 3110)


Share Your Memory of
Katelyn