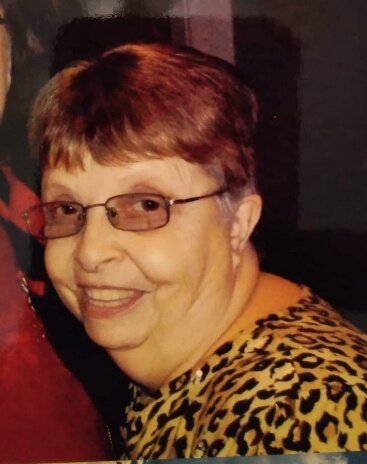 Obituary of Blanche E. McLaughlin
MCLAUGHLIN BLANCHE E. – At the Charlotte County Hospital, St. Stephen, NB; Blanche Elva McLaughlin, passed away peacefully on Monday, October 31st, 2022. Born in St. Stephen, NB, on October 2, 1955; she was the daughter of the late Donald & Isabella (Scott) McLaughlin. Blanche was predeceased by her 2 husbands Albert Harland & Timothy Keef, and 2 sisters Pauline and Violet.
Blanche is survived by her 3 sisters Donaldine Gardner (Frank) of McAdam, NB, Annette Towns of Lawrence Station, NB, Sandra Dowling (Danny) of St. Andrews, NB, one brother Donald McLaughlin of Dufferin, NB, 12 nieces, and nephews, 17 great nieces and nephews.
Blanche was raised in Honeydale, NB. Known to move around a lot. She made a lot of friends along the way. Always known to have a big heart especially for children. She loved to play and tease them.Blanche had a big heart whether it be a place to sleep, eat or keep warm. Blanche will be forever missed by her family and friends, and all that knew her.
In past years Blanche worked at the Hockey Stitch Plant, Green Acres as well as Lincourt Manor. Blanche loved listening to the music of Elvis.
By Blanche's request cremation will take place. A private graveside service will take place at Honeydale Cemetery . The family will receive friends during a time of celebration and fellowship at a reception to be held on Saturday, November 5th, 2022 , at 2:00 pm at the Honeydale Pentecostal Church.
In lieu of flowers donations to the living memorial program in memory of Blanche or to the charity of the donors choice, would be appreciated by the family. On line condolences to the family or donations can be made at www.humphreysfh.com
Arrangements have been entrusted to the care of Humphreys Funeral Home, 20 Marks Street, St. Stephen, NB (506 – 466 – 3110)


Share Your Memory of
Blanche