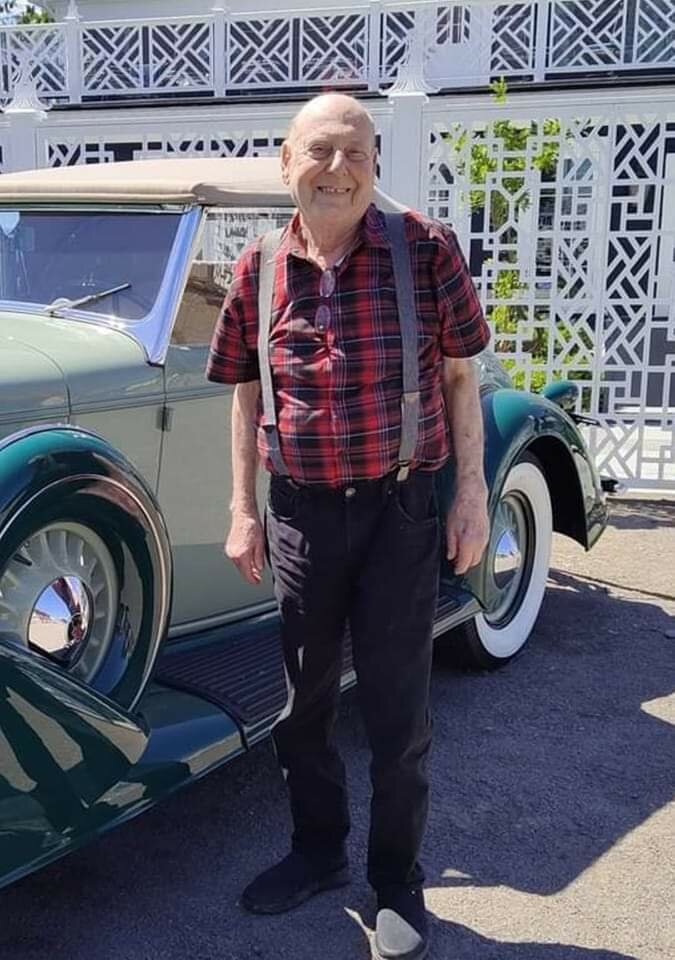 Obituary of Louis Joseph Green
Green, Louis Joseph (Lou) was born on April 4,1946.
On September 29,2022, God decided he wanted another angel.
Lou was the son of the late Louis F. and Evelyn Green.
Lou was loved and cherished by wife, Helene Green, of forty years.
Lou was a loving father to 5 children that loved him deeply, Chad Green,Justin Green,Khari Klein (Ween), Sandra Shaw (Dale), Jackie Sue Huckins (Frank); Precious grandchildren: dearest first born, Amber Richard (Dynisious and their children André and Abel);Special honey bunny Jennifer Cook, Jake Cunningham, Jordan Cunningham, Emma Green (Ian), Jacob Green, and Sage Green.
Lou was predeceased by his parents and sister, Mary Green; his in-laws, Mert & Leonice Cline, and brother in law Ross Cline.
Lou will be dearly missed by his precious kitty, BB, and by his beloved friends and extended family.
He is walking the streets of gold with his heavenly father and his best friend being Jesus.
Louis was educated at the University of New Brunswick and spent many years as an educator with a passion for automotive mechanics. Later in life, he worked in the profession he most enjoyed as a mechanic. And, then as an automotive service manager.
Cremation has taken place.
A memorial service to celebrate Lou's life will be held at the Saint Croix Christian Center (444 Milltown Blvd. St. Stephen NB E3L 1 J8) at 12 Noon, on Friday October 7, 2022.
Care has been entrusted to Humphreys Funeral Home (20 Marks St. St. Stephen NB E3L 2B2). Donations to the St Croix Christian Centre would be appreciated by the family. Online condolences to the family or donations can be made at www.humphreysfh.com
A Tribute to My Man
Who is that man with the gentle face,
Who in his youth kept a hectic pace,
To provide for his family all that he could,
Who is that man so giving and good?
Who is that man with the ready smile,
Who always took time to sit for awhile?
He was there when family needed him there.
Who is that man with the gray in his hair?
Who is that man who encouraged us all,
And helped us when we tool a fall,
Spending a lifetime extending his hand
Who is that Kind, compassionate man?
Who is that man who we all adore,
The man who these words of devotion are for?
I'll tell you with all of the love that I can,
My love my Lou is a truly exceptional man!