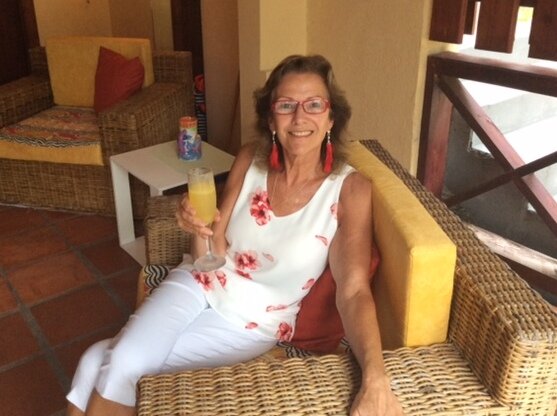 Obituary of Deborah Lee Smith
Deborah Lee Smith
Deborah passed away on September 3, 2022 ' following a short severe illness, with her husband Richard, brother Michael and friends Carol and Dave Bennett by her side.
Deborah was the daughter of the late Patricia and Douglas McLennan. She was born in New Liskeard , Ontario. She leaves behind her husband of 41 years, Richard ; her brothers Michael and James McLennan, her nieces Kerry Byrne, Nora McLennan and Cassie Savage; her nephew Kevin Byrne; her niece Hilary Graham, her cousins and wonderful great nieces and nephews ; and her very special friend ( sister ) Jane Irwin.
In addition to her parents, Deborah was predeceased by her daughter, Patricia Ann Smith and her brother John McLennan.
Deborah was known as a passionate person. Whether it was teaching elementary school in Elliot Lake, Ontario, golfing in Sudbury, Ontario, creating garden masterpieces in Sudbury and St. Andrews, or greeting friends, her passionate approach to life showed through. She loved quickly and hard. Her love for family and friends knew no bounds. Deborah's enthusiasm and love of life, her passion and energy will always be missed but remembered.
A celebration of her life will be held on Thursday, September 22nd, 2022 from 2:00 pm - 4:00 pm at Rick's residence, 71 Thomas Avenue, St. Andrews, NB. Very Casual.
Donations to Charlotte County Cancer P.O. Box 292 St. Stephen, NB, E3L 2X2; would be appreciated.


Share Your Memory of
Deborah