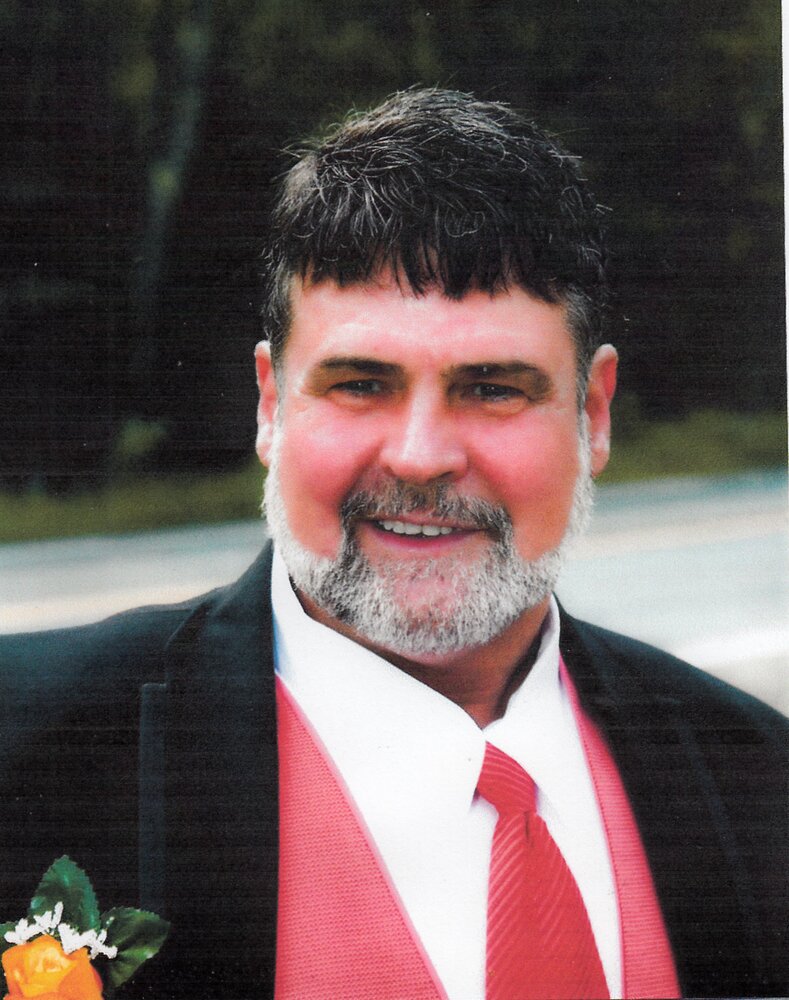 Gathering with the Family
6:00 pm - 8:00 pm
Saturday, June 11, 2022
Humphreys Funeral Home
20 Marks Street
St. Stephen , New Brunswick, Canada
(506) 466-3110
Celebration of Don's life

Get Directions


Obituary of Donald C. Côté
CÔTÉ, DONALD C – We are saddened to announce, the unexpected passing of Donald (Donnie) at his residence, Moores Mills, NB on Tuesday June 7th, 2022.
Donald Claude Côté, husband of Lorette (Bernard) Côté and the love of Donald's life.
Surviving in addition to his wife, Lorette are his two sons; Johnny Côté of Moores Mills, NB and Clinton (Heather) McCulloch of Old Ridge, NB., 2 daughters Candace Ross (Danny) of Upper Mills, NB and Carrie McCulloch (Matt) of Saint John, NB. Grandchildren Natasia Wyles (Zack) of McLeod Hill, NB, Kaileb Hartford of Old Ridge, NB, Gage Ross (Kaitlyn) of Mohannes, NB, Swade Ross (Jessica) of St Stephen, NB, Shyla Ross (Merlin) of St Stephen, NB, and Gracie Craig of St Stephen, NB. Great Grandchildren Lyrik and Kellyn Wyles, Quinton Ross and Arlin Veltrup; siblings Sylvie Dumais, Guylaine Côté both of Quebec, Lynne Côté (Clarence) of Perth Andover, NB, Danny Côté of Upper Mills, NB and Sylvain Côté of St Stephen, NB. Also leaving is his co-pilot friend Koda, his German Shepherd
Donald was predeceased by his father Jean-Pierre Côté (his forever hero) and his brother Régean Côté.
Donald was born and raised in Quebec. At a very young age he moved to New Brunswick. He had spent some of his young age time in Alberta and British Columbia however his home was in New Brunswick. Here in New Brunswick he loved life for almost 40 years.
Donald's younger years he worked in Western Canada on helicopter logging, a skill of very few.
Donald could whip up some amazing dishes!! From lobster quiche, baked ham (amazing taste) to apple pie, no matter what he put together, you didn't ever leave the table hungry. Whenever he called family and friends over for a meal, absolutely NO ONE refused the invitation.
Donald wasn't ever feared of hard labor. This was from the roots of his hero (his Dad). Donald then went into woodsman. He could fall a tree where he intended it to go. He even taught his two sons; both Johnny and Clinton. He was astonished of the creation of years, burrow of any tree. Donald could name any type of tree on this earth. Woodsman became his life. Donald's motto was always "Have Skidder Will Travel" , truly defined him. He was so true to his words.
His leisure time; which he loved was hunting, fishing, gardening and loving the true outdoors.
Donald and Lorette were married on September 11, 2013. If Donald would have had his wish they would have been married 22 years before. Oh the love of his life, his forever, his true love, oh his beautiful! Donald adored his forever Lorette.
Donald's true passion was "muscle cars", whether it is behind the wheel or putting a model together of a muscle car, he was always so pumped. Donald's pride and joy was his 1972 GTO. He was a very proud man with this model. All stoked up, from what was under the hood to the chrome on the rims, Donald was PROUD. His project became from scratch a 1989 GMC Short Box 4 X 4, which he was unable to complete and drive.
When Donald walked into a room, you always knew "Côté" was there. Oh the stories, oh the laughter, oh the memories! Donald was the character.
We will cherish all the memories Donald Claude Côté with each and every one of us!
By Donald's request cremation will take place. A gathering of celebration of Donald's life will take place on Saturday June 11th, 2022 from 6:00 pm – 8:00 pm at Humphrey's Funeral Home, 20 Marks Street, St Stephen, NB E3L 2B2 (506-466-3110)
In lieu of flowers donations to a charity of the donor's choice would be appreciated by the family. On line condolences to the family or donations can be made at www.humphreysfh.com
Love is stronger then death……………


Share Your Memory of
Donald