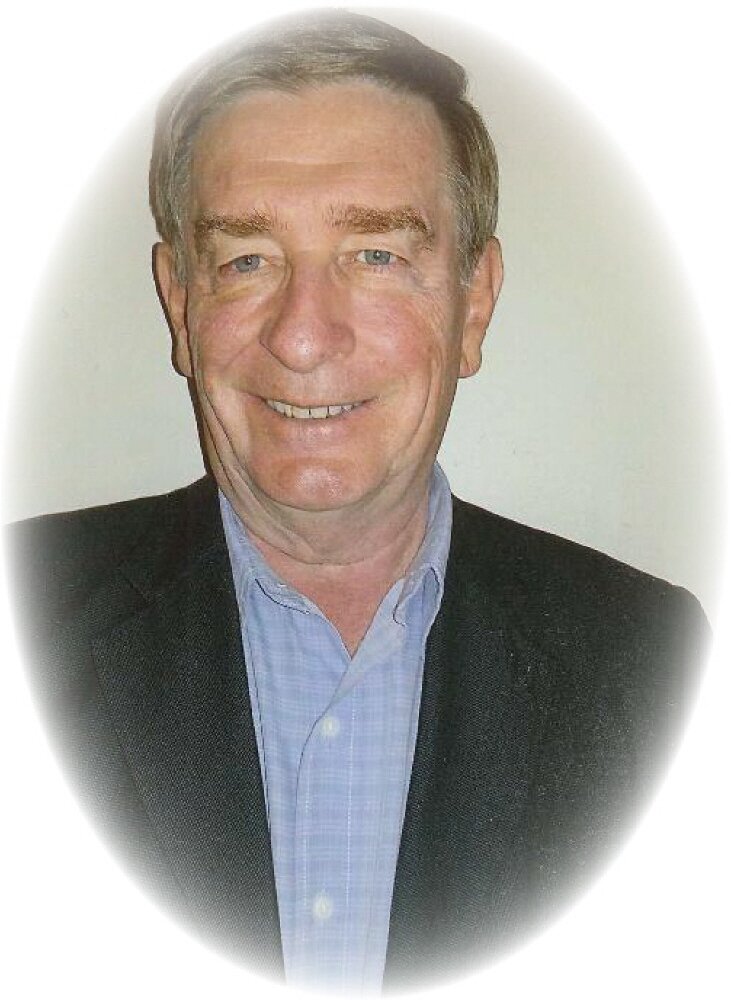 Obituary of Eric G. Drake
DRAKE ERIC - Teri Drake is sad to announce the passing of her beloved husband Eric Gordon Drake on Tuesday, November 30th, 2021 at home. Eric was born in Saint John in 1946 and at 10 days old went to live with his Grandmother, the late Annie Alberta Drake (1898-1975) of McAdam, NB, from where he graduated high school in 1964 and commenced his career three days after graduation at the Bank of Nova Scotia sixty miles away. After a couple of years he left the bank and went to work for a large corporation where he rose from clerk to a senior management position over a 28 year career. High lite of his career was managing businesses for his employer and starting a building supply store chain for his employer and managing it for twelve years. That building supply business was subsequently expanded by the employer to become the largest in Atlantic Canada. In his early career years Eric specialized in credit and obtained an MCI (Member Credit Institute) designation from the Canadian Credit Institute after a period of study by extension from the University of Toronto. In 1991 Eric attended the Western Executive Program at the University of Western Ontario.
Eric was known for his keen intelligence and sharp wit with an uncanny ability to see through the spin and get to the point. After taking an early retirement from the Corporate world he developed a keen interest and good level of expertise in dividend investing which he gladly shared with others after cautioning them with a smile that he was not qualified to give any advise to anyone. Eric was always generous in sharing and mentoring others with his experience in business. Eric's life long personal interests included the outdoor sports of fishing, boating, hunting and always staying abreast of current affairs and world news. He and Teri have belonged to the St. Andrews Yacht Club, the Heather Curling Club, and the Kiwanis Club of St. Andrews and equally important to him, the local mens coffee club which he attended for many years.
For nearly 30 years Eric gave to his community as an active member of service clubs, first the Rotary Club where he was noted by letter from the world President of Rotary for his ability to raise funds and then after retirement to the Kiwanis Club from where he was made a Mel Osborne Fellow by the Kiwanis Foundation of Canada for dedicated service to Kiwanis. Eric served on various volunteer boards including the St. Andrews planning review board for four perfect attendance years and as always tried to help out where he could.
Eric is survived by his wife, Teri Dawn Drake, of St. Andrews where he and Teri have lived for the past twenty years, his son Jeffrey Drake BA, BED (Ghada) of Laval, Quebec, (most wonderful Grandson, Kaiden) and daughter Jennifer Grass BA, BED, MA(Jeffrey) and two wonderful Grandchildren, Paityn Grass and grandson Riley Grass of Tide Head, NB.
At Eric's request due to lingering covid concerns there will be no funeral but rather a family and close friends graveside interment in Rockland Cemetery at his and Teri's lot at Rockland Cemetery in McAdam, NB.
Arrangements have been entrusted to the care & direction of Humphreys Funeral Home, 20 Marks Street, St. Stephen, NB E3L 2B2 (506 – 466 – 3110) www.humphreysfh.com


Share Your Memory of
Eric