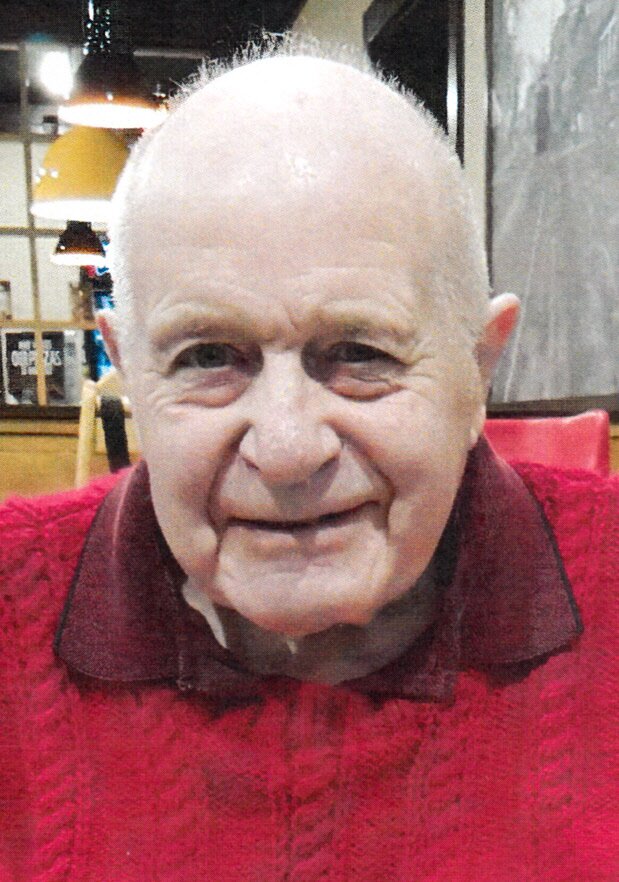 Obituary of John Taylor
On Thursday, October 21st, 2021, at age 82, John peacefully passed away at home with his wife Rita (Montgomerie) Taylor by his side. He was born on January 7th, 1939, in Clifton, Lancashire, England to the late John William and Marguerite (Alston) Taylor.
In addition to his wife Rita, John is survived by his son Steell of St Stephen, New Brunswick, & daughters Louise Seymour (Roger) of Nobel, Ontario,and Vanessa Taylor (William) of Mount Forest, Ontario. John is also survived by Grandchildren: Sarah & Heather Seymour, Chad & Amy Scott, and Arielle Hartford(nee Scott), as well as great grandchildren: Leah, Logan, Wyatt, Nathan, Rhys, Diesel, Emma and Cypress.
John was predeceased by his only sibling Norman, and is survived by nieces Angela Middleton and Elizabeth McGilroy, of Cumbria, England.
John's love of steam trains as a boy led to a career in engineering. His many acomplishments included designing and supervising the installation of the World's Largest Axe in Nackawic, NB. Sailing with the St Croix Yacht Club brought John to St Stephen. His love for St Stephen, led him to help establish Crown Tanks of Canada Ltd., where he designed the production equipment and developed the tank manufacturing process. John was General Manager of Crown Tanks, from its inception until his retirement in 2008.
John was a past president and a member of St Stephen Milltown Rotary Club for 10 yrs. John was also a participant and contributor to the planning of the Garcelon Civic Center. "Thank you John for 54 wonderful years, I will love and miss you forever." - Rita.
A special thank you to Extra Mural and Home Support Services for the exceptional care they provided to John over the past 4 years. In lieu of flowers, donations to the Charlotte County SPCA would be greatly appreciated by the family. Online condolences to the family or donations can be made at www.humphreysfh.com.
Due to circumstances surrounding the pandemic, there is no visitation. A graveside service, in celebration of John's life will take place at St Stephen Rural Cemetery on Tuesday, November 2nd, 2021 at 2:00 pm. Due to circumstances surrounding the pandemic and with the current rise in covid case numbers, under the direction of the Dept. of Public Health, masks will be mandatory and friends will be asked to adhere to physical distancing protocols.
For those who were unable to attend the family invite you to view the service by copying& pasting the link directly below to your web browser and following the registration process.
https://event.forgetmenotceremonies.com/ceremony?c=66324fba-cc17-41a2-bce3-27462256c77b


Share Your Memory of
John