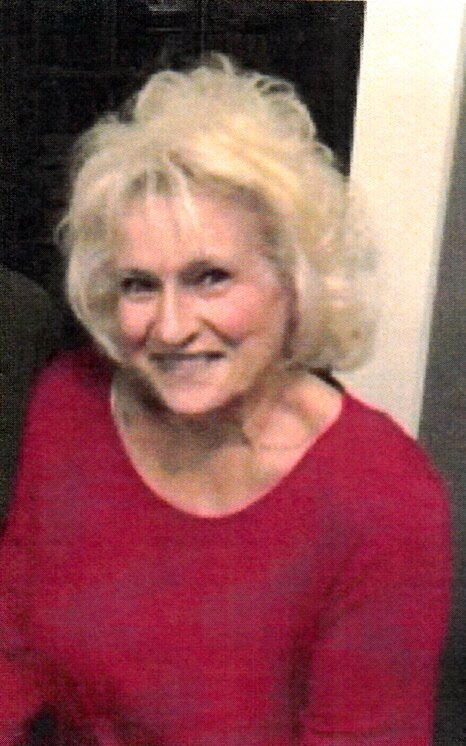 Graveside Service
2:00 pm - 3:00 pm
Wednesday, October 27, 2021
Wilsons Beach Community Cemetery
Head Harbour Road, Wilson`s Beach
Campobello, New Brunswick, Canada

Get Directions


Obituary of Sonja E. Ramsdell
Sonja Elizabeth (Fletcher) Ramsdell, 73, of East Machias, Maine, went home to be with her Lord and Savior, Jesus Christ, after a brief illness on October 20, 2021. She was born April 28, 1948, in St. Stephen, New Brunswick, Canada, the daughter of Maurice Bolen and Alice Mae (Jamieson) Fletcher.
Sonja grew up on Campobello Island, New Brunswick in a loving home, and Campobello Island remained an integral part of her life. She graduated from Campobello Consolidated High School in 1966 and soon moved to Cutler, Maine. Sonja accepted Christ as her Savior at a young age and attended Machias Valley Baptist Church. She was a faithful servant and spent much of her time decorating the church for Christmas and other holidays, organizing lady Bible conferences and special lunches, planning baby showers and weddings, helping lead Awana groups, volunteering at the Christian school and helped wherever and whenever she was needed with a true servant's heart. She was a prayer warrior for many in the church and prayed without ceasing for her friends and loved ones, meeting weekly with a lady's prayer group. She created lasting friendships within her church family.
Sonja started her career working with special needs children and their families at the Washington County Children's Program in 1977. She was an advocate for clients and parents to have the best resources available for them in Washington County and was instrumental in her role as an early childhood advocate. Her work was a mirror of her tremendous passion for people. Her career expanded over 37 years, and she made lasting friendships with co-workers and the families she advocated for.
Sonja loved her family and was affectionately referred to as "Mammie." Her greatest joy was spending time with her children, grandchildren, and great-grandchildren. She never missed a birthday or celebration and was sure to be in the audience whenever they were celebrated. She made sure every member of her family knew how special they were and took pride in each of their accomplishments. Sonja also had a special knack for gardening and enjoyed spending time among her flowers. When visiting her home, she could be found among her flowers as they gave her so much delight.
She is survived by her daughter, Sherry Radeka and husband Michael of Whiting, Maine; granddaughter Ashley Maker and husband Ryan, great-grandsons Luke and Levi all of Bucks Harbor, Maine; granddaughter Courtney Radeka of East Machias, Maine; Daughter, Donna Chellis and husband Mark, granddaughters Rose and Lily all of Hampden, Maine; sister, Brenda Cabral and husband Alfred of Hartland, New Brunswick; brothers, Brian Fletcher and wife Julie and Donald Fletcher and wife Sharon all of Campobello Island, New Brunswick; as well as nieces, nephews, great-nieces and great-nephews. She was predeceased by her parents, Maurice and Alice Fletcher and sister Annabelle Fletcher all of Campobello Island, New Brunswick.
A celebration of life for our American family and friends took place at 1:00 PM, Tuesday October 26, 2021, at Machias Valley Baptist Church, 8 Broadway Street, Machias, Maine. For our Canadian family and friends, as a result of the severe weather system coming to cMapobello over the next 48 hours with high wind and rain; the graveside service origionally scheduled for Wednesday, October 27, 2021 2:00 PM (Canadian time) at Wilsons`Beach Community Cemetery, Head Harbour Cemetery, Campobello Island, New Brunswick has been rescheduled for Friday, October 29th, 2021 at 2:00 pm at graveside.
For this wishing to view the graveside service, the broadcast link is provided directly below. Just simply copy & paste the link to your web browser and follow the necessary registration process.
https://event.forgetmenotceremonies.com/ceremony?c=1ce44834-ce30-482c-925a-df107f1b9336
In lieu of flowers, the family asks that donations be made to Machias Valley Christian School, 118 Court Street, Machias, Maine 04654.


Share Your Memory of
Sonja