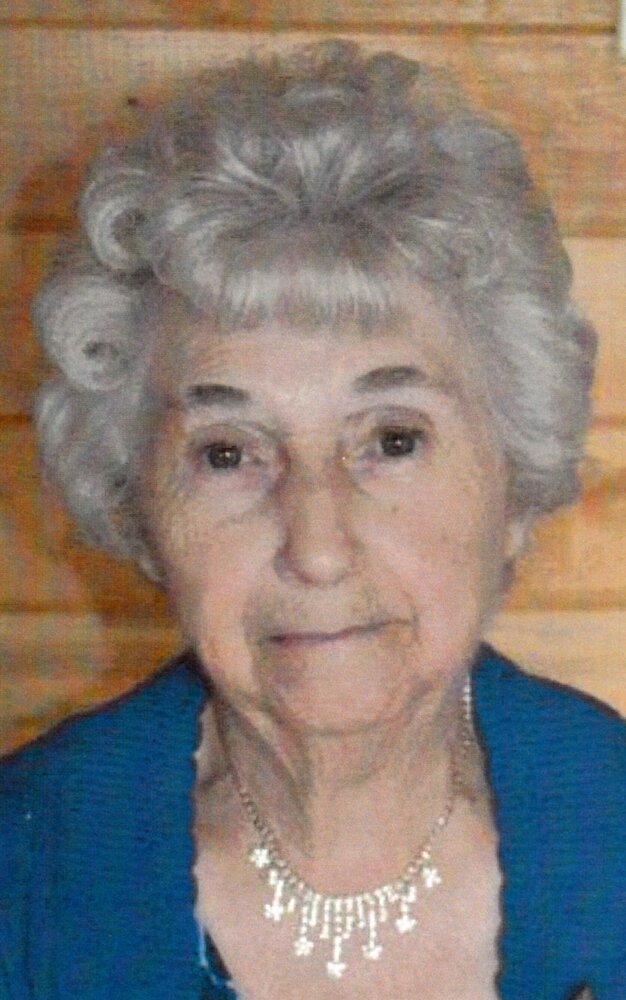 Gathering with the family
2:00 pm - 4:00 pm
Wednesday, September 8, 2021
Humphreys Funeral Home
20 Marks Street
St. Stephen , New Brunswick, Canada
(506) 466-3110
Celebration of Geraldine's life
Gathering with the family
6:00 pm - 8:00 pm
Wednesday, September 8, 2021
Humphreys Funeral Home
20 Marks Street
St. Stephen , New Brunswick, Canada
(506) 466-3110
Celebration of Geraldine's life
Mass of Christian Burial
11:00 am - 12:00 pm
Thursday, September 9, 2021
St. Stephen Catholic Church
Milltown Blvd
St. Stephen, New Brunswick, Canada
Celebration of Life


Obituary of Geraldine M. Reid
REID, GERALDINE - Geraldine passed away peacefully at the Passamaquoddy Lodge, St. Andrews,N.B., on Sunday, September 5, 2021. Geraldine Marie (Dempsey) Reid is predeceased by her husband, Henry L. Reid and her parents Sanford and Isabel (Daigle) Dempsey. Geraldine was born in St. Stephen and resided in the Charlotte County area throughout her life.
Geraldine is survived by her sons Robert (Mary) of Mayfield, NB., Stephen of Saint John ,N.B., Brian (Kathy) of Yellowknife, daughters, Kathryn (Leslie) Lyons of Barters Settlement, and Pamela Milligan (Donald Smith) of Heathland, N.B.; 8 grandchildren, Chris Lyons, Celeste Reid, Carrie Ann Kochis, Natalie Reid, Andrea Reid, Michael Milligan, Nichole Giddens and Krista Kerfont. She is also survived by 17 great grand - children and 2 great great grandchildren.
Siblings, James Dempsey (Cheryl) of St. Stephen, N.B., William Dempsey (Karen) of Little Ridge, N.B.,Jean Warden (James) of Portsmouth, New Hampshire, Allen Dempsey of Portsmouth, New Hampshire along with several nieces, nephews and cousins. She is predeceased by her sisters Dorothy (David) Kierstead, Portsmouth, New Hampshire and Joan (Buddy) Franklin, Bangor, Maine.
Geraldine worked as a clerk at the local Stedman's store, a telephone operator in Montreal, Quebec and was a bookkeeper for her husband Henry and his business. She enjoyed cross stitch, knitting, reading and picking blackberries and blueberries. She had a passion for music and loved to dance, but she especially enjoyed and loved her grandchildren and great grandchildren. They were the light of her life.
Geraldine was a long time member of the St. Stephen's Catholic Church CWL and the Ladies Auxiliary Milltown Legion Branch having recently received her 50 year pin.
The family will receive friends during a visitation time at the funeral home on Wednesday, September 8,2021 from 2:00 pm to 4:00 pm and 6:00 pm to 8:00 pm.
Mass of Christian burial will be celebrated at the St. Stephen's Catholic Church, Milltown Boulevard, St. Stephen, N.B. on Thursday, September 9,2021 at 11:00 a.m. Interment to follow at the Catholic Cemetery, Barters Settlement Road, N.B.
The link to view this ceremony can be accessed by copying & pasting the link below directly to your web browser.
https://event.forgetmenotceremonies.com/ceremony?c=13dbd1c7-75a1-4c84-911c-7652e23fedfd
For those attending either the visitation and or the funeral , masks will be required and to please be considerate of those who may still be feeling vulnerable or anxious even as we enter the beginning of the green phase of reopening. Those who may be feeling unwell are encouraged not to attend.
In lieu of flowers donations to the St. Stephen's Catholic Church would be appreciated. On line condolences to the family and donations may be made at www.humphreysfh.com.
Arrangements have been entrusted to the care and direction of Humphrey's Funeral Home, 20 Marks Street, St. Stephen, N.B. E3L 2B2 (506-466-3110).


Share Your Memory of
Geraldine