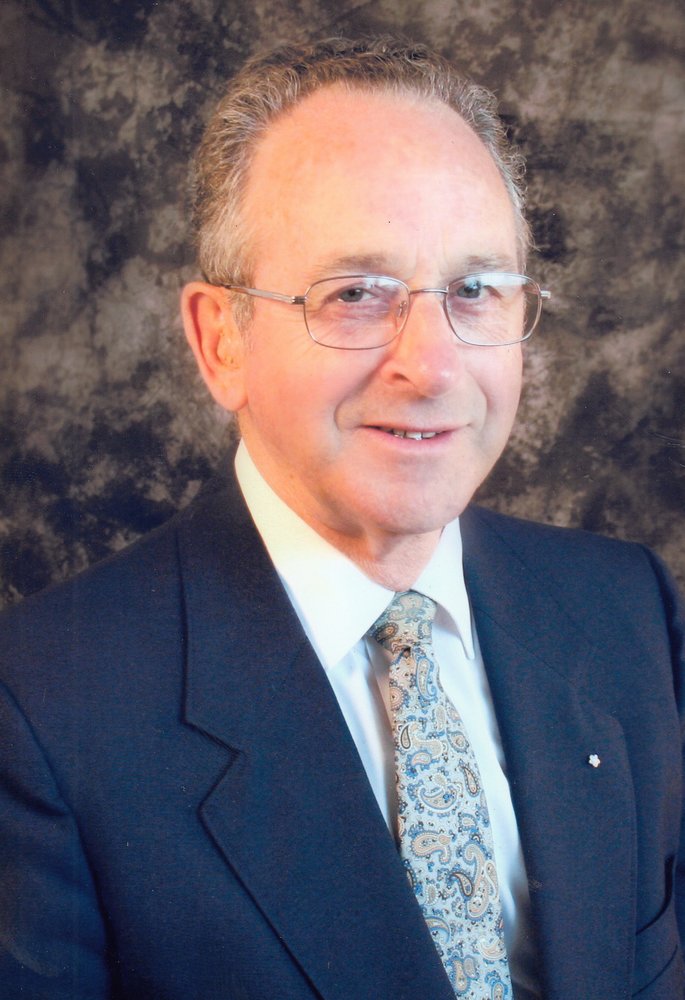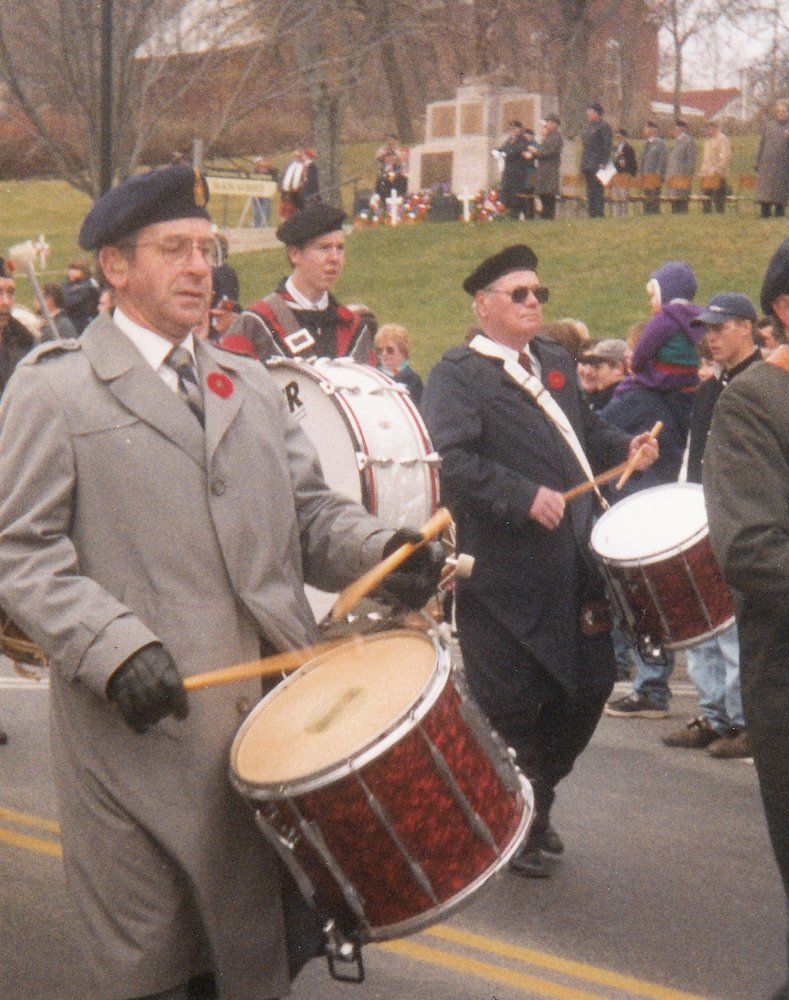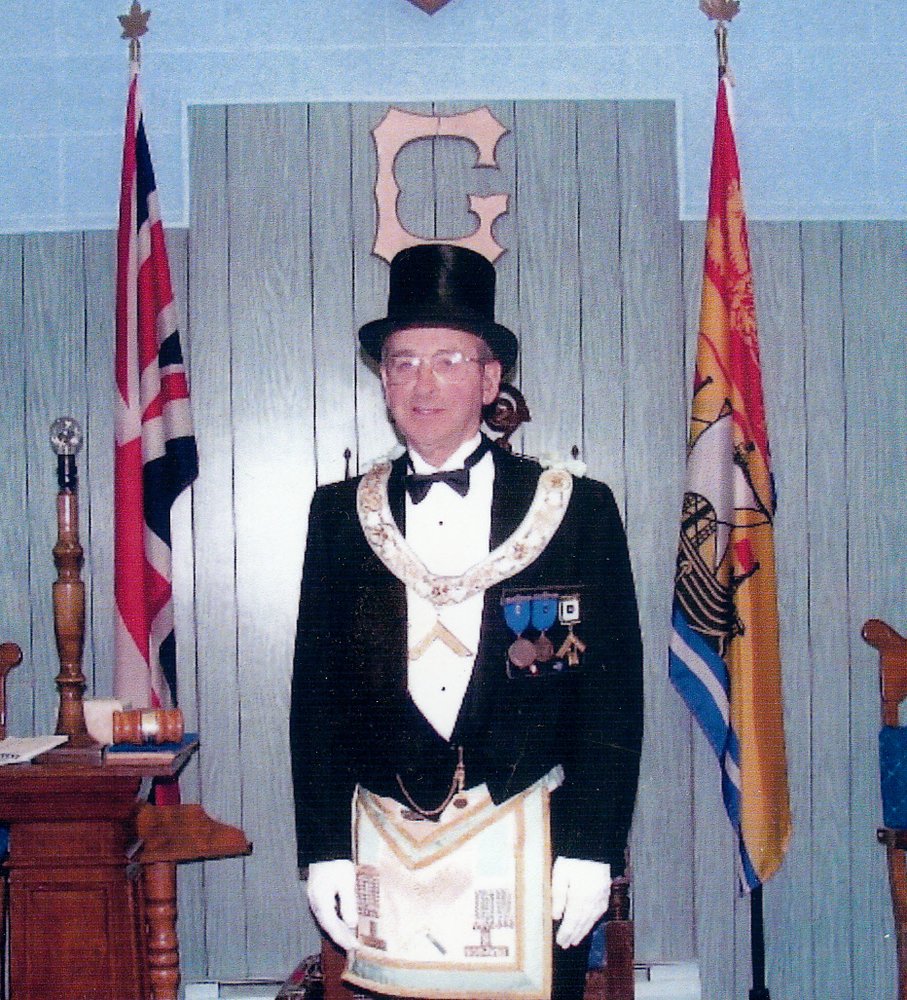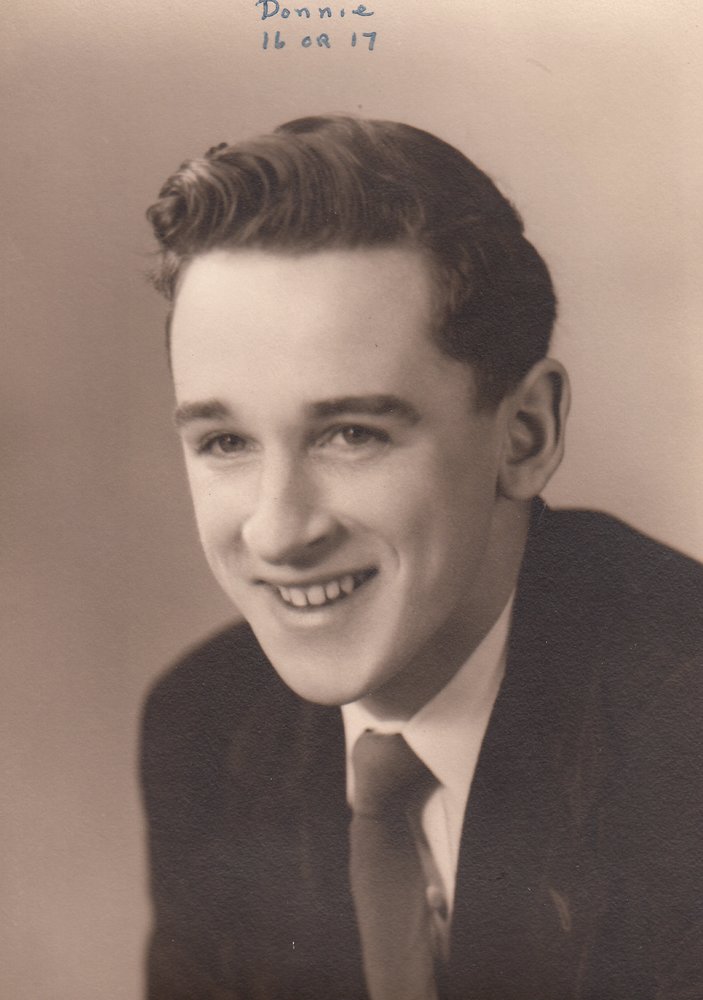 Public Visitation
2:00 pm - 4:00 pm
Tuesday, June 29, 2021
Humphreys Funeral Home
20 Marks Street
St. Stephen , New Brunswick, Canada
(506) 466-3110

Get Directions
Celebration of Life
2:00 pm - 3:00 pm
Wednesday, June 30, 2021
Kirk McColl United Church
King Street
St. Stephen, New Brunswick, Canada

Get Directions


Obituary of Donald P. Jones
Donald Phillip Jones passed away June 22, 2021 at Lincourt Manner after a hard-fought battle with Parkinson's. Donald was born April 27, 1935 in St Stephen at the Chipman Memorial hospital to Guy and Gladys (Conrad) Jones.
Donald was also known as: Donnie, Jonesie, Don, Dad, Grampy, Ga, and Uncle Don, all titles he treasured. He graduated from St. Stephen High School in 1953 as class life president and then attended Holy Rosary commercial school were, he met his future wife Carole A Monaghan. Donnie cherished his SSHS classmates and was the instigator of many summer reunions with the "kids" he graduated with.
Donnie started his working years with the Royal Bank working in many towns and cities in the Maritimes and Quebec. After a short career with the bank, he returned home to work at the Dominion Store here in St Stephen. After a few years there he moved up the street to Hills Ltd until he had the opportunity to move to the newly open Hockey stick plant. Upon the closing of the plant, he spent a year working in the office for McSorley Electric until finally landing in his last career with NB Power where, he spent 17 years reading meters from Campobello to 5 fathom hole. He could tell you where the best soup, rolls and pies were made and who had the meanest dogs! In his retirement he dabbled in several 'odd' jobs and was lastly welcomed to the staff of Humphrey's Funeral Home where he was on staff for several years and was pleased to assist families in their time of need.
Along the way on July 1 st , 1961 he married the love of his life Carole Monaghan and they spent 53 wonderful years together in the house they built until her passing in 2014. Donnie was a lifelong member of the Kirk McColl united church and held many positions on the board of directors over the years. He also spent many years as a member of the Royal Canadian Legion Branch #9 here in town serving in many positions.
Donnie had a long and full Masonic career as well. He joined the masonic lodge in 1976 moving through all the offices and becoming the Master of the lodge on more than one occasion. During his Masonic career he joined and was a big part of all lodge organizations and held more offices than one could count all the way up to and including the Shrine club.
Donnie was a drummer at heart. Playing a snare drum was a skill he learned as a young cadet. He was present at all Remembrance Day services from the time he learned until his health would not permit him to any longer. He was also present at every parade around leading the Luxor flag Unit in step with a beat for the Shrine.
Among Donnie's other passions were running track, bowling and playing hockey. He played not only for his St Stephen High School team, but with teams all over the Maritimes during his time with the Royal Bank. When he returned to St Stephen in later years, he played for the original Aces team winning a Maritime championship in 1962-63. Donnie was not only a player but an official and a coach for years. Donnie led the Midget team to a Maritime championship in 1974/75 with an undefeated record.
Donnie loved to plan and orchestrate a good event and would be remembered by many as a skilled ticket seller! He was a great dancer. The jive was his favourite, and he was a sought out partner at a dance.
Donnie was a well loved and respected member of our community and will be sadly missed by all that knew him. Above all he was a dedicated family man; he loved us all. He was quick with wit and a bad joke! He would offer advice if asked and was great at seeing both sides of the story to obtain the solution to a situation.
Donnie was predeceased by his wife of 53 years Carole A (Monaghan) Jones, father Guy Jones, mother Gladys (Conrad) Jones, 2 brothers Harold Jones, infant brother William Jones, 2 sisters Dorothy Christie, Betty Jones and grandson Riley Comeau. He leaves to grieve his son Peter (Heather) Jones, daughter Diane (Shawn) Jones Comeau, grand children Zack (Karah) Jones their daughter Blakely, Noah (Kassidy) Jones, Brieanna Comeau, Mattison Comeau and Gabriel Comeau all of St Stephen, sisters-in-law Marguerite Jones, Elizabeth Cotter, Eileen Ingram, brothers-in-law Charles Monaghan and Duane Monaghan, several nieces, nephews, cousins and so many friends. You will be sadly missed and thought of often.
You can now dance with mom again and listen to the music. Keep your stick on the ice dad you were and Ace till the end.
The family would like to thank Dad's friends that kept him active socially and checked in on him after Mom passed and also Home Support Services, Lonicera Hall, Charlotte County Hospital, and Lincourt Manor for the care and kindness that they showed dad as his health declined.
The family will receive friends during a time of public visitation on Tuesday, June 29th at Humphreys Funeral Home, 20 Marks Street, St. Stephen, NB. (506 - 466 - 3110) from 2:00 pm - 4:00 pm.
A memorial service in celebration of his life will be held on Wednesday, June 30th, 2021 at 2:00 pm at Kirk McColl United Church, King Street, St. Stephen, NB. The interment will follow in St. Stephen Rural Cemetery.
Due to circumstances surrounding the pandemic seating will be limited, so pre - registration will be required by calling the funeral home only. During both the visitation and the service prescreening protocols will be in place. Masks will be required. If you are feeling anxious, vulnerable or unwell you are encourgaed not to attend.
If you were unable to attend the memorial service a broadcast link has been provided directly below and you are able to view at at any time in the future by copying and pasting this link to your web browser.
https://event.forgetmenotceremonies.com/ceremony?c=18df9232-4485-4020-b099-323f553a2d63.
The link for the graveside service is accessible through this link by copying and pasting to yoru web browser
https://event.forgetmenotceremonies.com/ceremony?c=525ef201-3516-46be-947f-55ff21cd6d33


Share Your Memory of
Donald