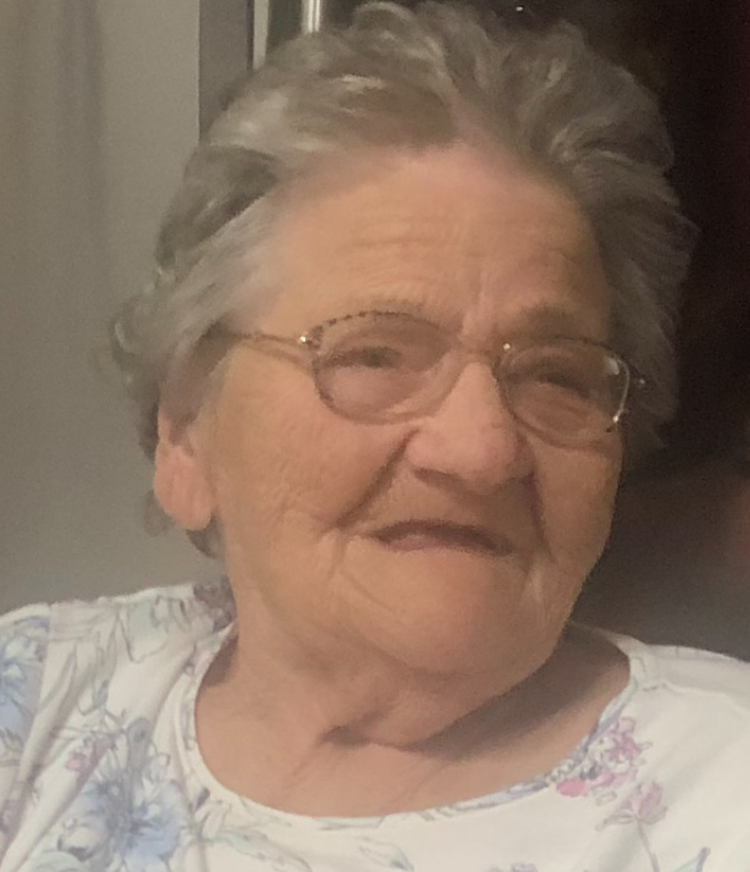 Obituary of Amy McAllen
Amy Helena McAllen – With heavy hearts the family announce the passing of Amy McAllen of Rollingdam, NB which occurred at Lincourt Manor, St. Stephen, on June 21, 2021. Widow of Orville McAllen, she was born March 12, 1927 in Beaver Harbour, NB, daughter of the late Clifford and Bertha (Dakin) Nodding.
Amy was a lifetime member of the Women's Institute. She enjoyed going to Rollingdam United Church and was a member of the United Church Women. Amy loved gardening, card parties, receiving cards in the mail, and especially getting hugs from her children and grandchildren.
Amy is survived by her children, Claudia McAllen (friend, Darlene), Andrea Ellery (Paul), Linda Jean Lindsay (Richard), Royden (Gwen), Paul (Nancy), Gail McAllen, James (Jill), step-son Gary McAllen, 12 grandchildren, 8 great grandchildren, several nieces and nephews. She was predeceased by her parents, husband, son, Marvin, son-in-laws, Lenny McLaughlin, Eric Crocker and brothers and sisters, Mervyn, Byron, James, Burwell, Blanche, Freda, Eleanor, Mary and Gert.
Public visitation will take place in the chapel of Humphreys Funeral Home, 20 Marks Street, St. Stephen, NB E3L 2B2 (506 – 466 – 3110) from 1:00pm-2:00pm on Thursday, June 24, 2021 immediately followed by a private funeral service. A public interment will take place at Rollingdam Cemetery.
Due to circumstances surrounding the pandemic prescreening protocols will be in place. Masks will be mandatory. Those feeling anxious vulnerable or unwell are encouraged not to attend.
For those who will not be able to attend; the service will be available to view through a broadcast link that made available by copying & pasting the link below to your web browser
https://event.forgetmenotceremonies.com/ceremony?c=4dd25cc4-4581-4bf2-8b9a-849df9226a69
To view the graveside service please copy & paste the link belwo to your web browser
https://event.forgetmenotceremonies.com/ceremony?c=69b77d18-fcf9-45fd-99d3-f4f724b0ce0a
In lieu of flowers, donations can be made to Rollingdam Cemetery or a charity of the donor's choice. On line condolences to the family or donations can be made at www.humphreysfh.com
"You'll always be my sunshine"